Ukraine. Kernel oilseeds crushing 12% down, edible oil sales 14% lower YoY in H1 FY2022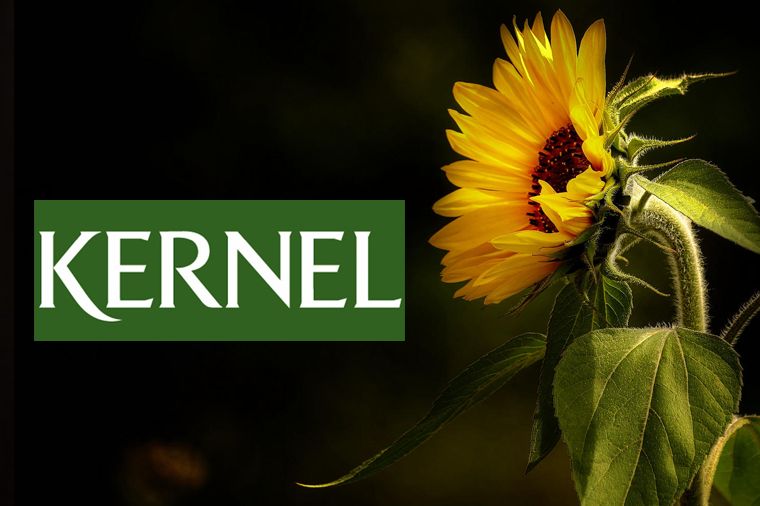 In Q2 FY2021, Kernel, the largest agricultural holding in Ukraine founded and chaired by Andrei Verevskiy, edible oil sales volume reduced 6% YoY, to 399 thou. t, including 19 thou. to of rapeseed oil and 36 thou. t of bottled sunflower oil.
During H1 FY2022, edible oil sales by the company dropped by 14% YoY to 619.45 thou. t, the report reads.
Kernel processed 985 thou. t of sunflower seeds in Q2 FY2022, down 2% YoY, as farmers this season have relatively weaker post-harvest pressure to sell the oilseeds given the highly profitable previous season.
"Accounting also for the undermined performance in Q1 FY2022 as compared to the same period of the previous year, H1 FY2022 processing volume ended up 12% down YoY," says the company.
In H1 FY2021, Kernel crushing plants processed 1.66 mln t of oilseeds, whereas in H1 FY2022 this indicator scaled down to 1.46 mln t.
The Ukroilprom projection for sunflower oil output in Ukraine in 2021/22 is 24.1% up YoY, at over 7.2 mln t.
Crude sunflower oil production in Ukraine in 2020/21 totalled 4.7 mln t. Refined sunflower oil output by crushers in Ukraine made up 745.3 thou. t.
In late December, the Government of Ukraine imposed price regulation on sunflower oil having added it to the list of goods of significant social importance.
Tags: sunflower oil, sunflower, Kernel, rapeseed oil
Write to us
Our manager will contact you soon
//= do_shortcode('[contact-form-7 id="284" title="Бесплатная консультация"]'); ?>