North American Grain and Oilseed Review: Moderate losses in new crop canola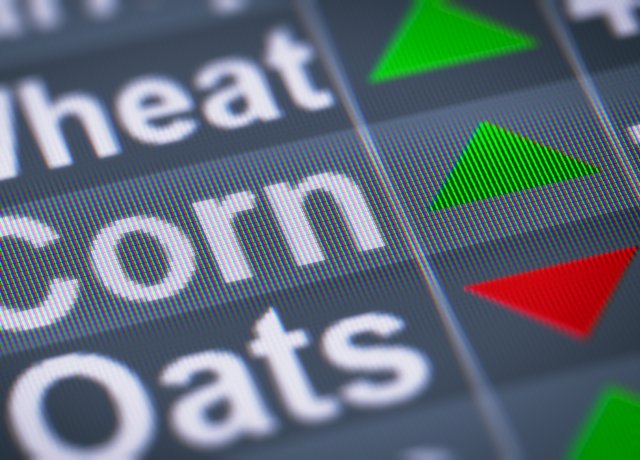 Intercontinental Exchange (ICE) canola futures closed lower on Monday, due to pressure from a weaker Chicago soy complex.
A general sell-off in the North American stock markets combined with sharply lower global crude oil prices weighed on soy. Meanwhile, there were gains in Malaysian palm oil and European rapeseed.
With rain over the weekend and forecast for the week, further delays to spring planting are expected across much of the eastern half of the Prairies. The precipitation will be welcomed on the drought-stricken western half, where planted crops need moisture to better germinate.
Tight old crop supplies continued to underpin canola values, which was countered by hopes for an average harvest to help replenish stocks.
The Canadian dollar was weaker at mid-afternoon, due to those lower crude oil prices. The loonie retreated to 76.95 U.S. cents, compared to Friday's close of 77.63.
There were 10,168 contracts traded on Monday, which compares with Friday when 15,747 contracts changed hands. Spreading accounted for 4,832 contracts traded.
Settlement prices are in Canadian dollars per metric tonne.
Price Change
Canola Jul 1,156.90 dn 0.70
Nov 1,073.70 dn 8.00
Jan 1,076.30 dn 8.60
Mar 1,073.00 dn 9.50
SOYBEAN futures at the Chicago Board of Trade (CBOT) were weaker on Monday, due to significant losses in global crude oil prices.
In the United States Department of Agriculture (USDA) weekly export inspections report, 503,414 tonnes of soybeans were shipped overseas during the week ended May 5. That was down 16.8 per cent from the previous week.
The USDA is scheduled to release its monthly supply and demand estimates on Thursday at 11 am CDT. The report will include the first crop estimates for 2022/23. The average trade projection put U.S. soybean production at nearly 125.55 million tonnes compared to 120.7 million in 2021/22.
The market projected the USDA's call on current Brazil soybean production to be trimmed to 124.3 million tonnes and for Argentina to be lowered to 42.5 million. Both countries are still contending with dry conditions.
CORN futures were lower on Monday, pressured by soybeans.
The U.S. Corn Belt has been forecast to receive favourable weather this week, which will improve the rate of spring planting.
U.S. corn export inspections dropped 17.9 per cent at more than 1.39 million tonnes.
Ahead of Thursday's report from the USDA, the markets foresee 2022/23 U.S. corn production at 375.25 million tonnes, down from last year's 383.94 million.
The trade also pegged Brazil corn production to be cut to 113.6 million tonnes, and Argentina reduced to 51.8 million.
WHEAT futures closed lower on Monday, after starting the day on the upside.
Precipitation across the U.S. Northern Plains over the weekend and into this week will further delay planting.
Trade expectations place total U.S. wheat production for 2022/23 at 48.74 million tonnes, up from almost 44.8 million a year ago.
Weekly outbound movements of U.S. wheat came to 236,847 tonnes, falling 39.6 per cent on the week.
Ukraine reported spring planting of all grains reached nearly 17.3 million acres, down 25 to 30 per cent from last year. Also 1.09 million tonnes of grain were exported.
Dry conditions are reported to be an issue with crops in the European Union, especially in France.
Tags: corn, canola, Soybean, wheat, rapeseed, palm oil, futures, markets
Write to us
Our manager will contact you soon
//= do_shortcode('[contact-form-7 id="284" title="Бесплатная консультация"]'); ?>