Viewpoint: Asian biofuels breaking away from Europe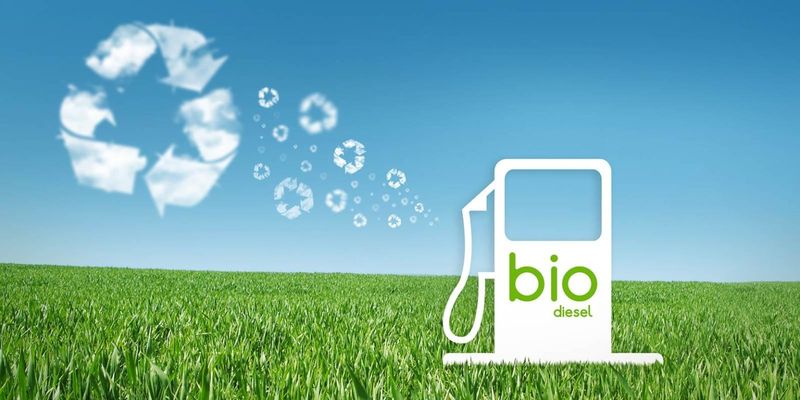 Europe could lose its hegemony over biofuel feedstocks in the Asia-Pacific because of increased competition.
EU demand is being hit by recession fears, uncertain diesel demand and possible mandate changes.
Meanwhile, biodiesel output is rising in Asia, not least with Finnish producer Neste due to complete its 1.3mn t/yr hydro-treated vegetable oil (HVO) and sustainable aviation fuel (SAF) expansion in Singapore, bringing its total capacity to 2.6mn t/yr by March 2023.
In China, Oriental Energy's 1mn t/yr SAF refinery and 300,000 t/yr of HVO capacity from Zhuoyue and Shandong High Speed Renewable Energy will come online in 2023.
Asia-Pacific demand will also proliferate despite incentives lagging the rest of the world.
South Korea increased its biofuels mandate for road transport from 3pc to 3.5pc from July 2022, to 4pc from 2024 and eventually to 8pc by 2030.
Bio-bunkering in the world's largest bunkering hub Singapore is gathering pace despite no mandate for its use, with around 70,000t of biofuels having loaded onto ocean-going vehicles in the first three quarters of 2022.
Shippers have been trialling B24 blends to decarbonise their fleets, in an effort to meet International Maritime Organisation targets of 40pc carbon intensity reduction by 2030 from 2008 levels.
But it has not all been plain sailing for biofuels advocates, after New Zealand postponed rolling out its road transport decarbonisation goals by a year to 1 April 2024 to mitigate high fuel prices. The country is now aiming for a 2.4pc emissions intensity reduction target in 2024, scaling up to 9pc by 2030.
The biggest impact could come from Indonesia, where Jakarta is considering increasing its already high B30 domestic blend mandate to B35 in January 2023.
Biodiesel demand is likely to increase from 9.7mn t this year to 11.44mn t in 2023, with the additional demand primarily sourced from palm oil, which would not directly impact Europe much given it is already phasing out the feedstock from its biofuels pool, but will raise its price and in turn that of downstream waste-based feedstocks used cooking oil (UCO) and palm oil mill effluent (Pome).
The Indonesian government could try to fulfill the additional requirements with domestically produced HVO from state-owned Pertamina and use UCO rather than just Pome to prevent a run on cooking oil prices, as happened when the Russia-Ukraine war broke out and sent values to record high levels of more than 18,000 rupiah/litre ($1.15/l) in March 2022.
Should Jakarta go this route, it could even implement protectionist measures to ensure at least a proportion of its near 350,000 t/yr UCO exports remain for domestic consumption.
This will not be unprecedented, as the government used a host of protective policies on palm products including UCO to bring prices under control in 2022, including domestic market obligations, higher export duties and even an outright export ban at one point.
But even countries outside the Asia-Pacific are stepping up competition for Asia's feedstock resources. US demand is also looming, having seen a more than $700/t spread open between UCO fob China and delivered US Gulf values in the fourth quarter of 2022.
This, combined with thin demand from Europe during late 2022, which took 60pc of the nearly 1.38mn t exported from China during January-October, has led to suppliers looking across the Pacific.
But suppliers have been flustered by a deficiency of government bodies providing the requisite vet certification to export directly to the US, and forced to re-route cargoes to Canada or Europe.
Europe's grip on feedstocks from the Asia-Pacific will remain tight until suppliers overcome these hurdles. But surging global supply and demand could pull volumes out of the European orbit.
Tags: EU, prices, Europe, palm oil, output, feedstocks, biofuel, demand, diesel, Asia-Pacific, hydro-treated vegetable oil, HVO, SAF, sustainable aviation fuel
Write to us
Our manager will contact you soon
//= do_shortcode('[contact-form-7 id="284" title="Бесплатная консультация"]'); ?>