North American Grain and Oilseed Review: Canola tumbles hard with comparable oils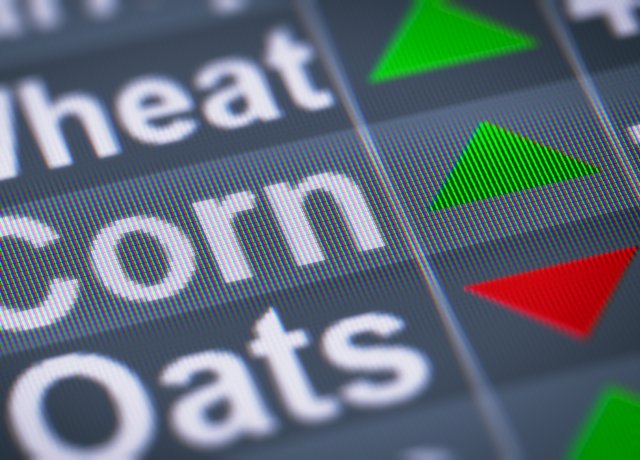 Intercontinental Exchange (ICE) canola futures were sharply lower on Thursday in the heaviest trading session in a number of weeks. There was significant weakness in the old crop months, as new crop positions saw more modest declines.
At the center of the sharp reductions in the oilseed markets in general is the weather forecast for southern Brazil and much of Argentina. Long overdue rain is in the forecast come the weekend, which would help rectify widespread dry conditions. That triggered something of an exodus out of the nearby contracts in comparable oils, including canola.
Additional pressure came from much smaller losses in Malaysian palm oil, while a step back in global crude oil prices weighed on edible oils.
At mid-afternoon, the Canadian dollar was slightly higher, which placed more pressure on canola. The loonie nudged higher to 80.04 U.S. cents, compared to Wednesday's close of 79.94.
There were 39,133 contracts traded on Thursday, which compares with Wednesday when 23,686 contracts changed hands. Spreading accounted for 20,814 contracts traded.
Settlement prices are in Canadian dollars per metric tonne.
Price Change
Canola Mar 984.80 dn 29.90
May 971.30 dn 20.50
Jul 941.20 dn 9.80
Nov 795.80 dn 4.20
SOYBEAN futures at the Chicago Board of Trade (CBOT) were weaker on Thursday, due the weather forecast calling for rain over Argentina and southern Brazil come the weekend.
However, the Buenos Aires Grain Exchange (BAGE) stated that dryness is likely to return to much of Argentina following the rain and lasting until mid-March.
The United States Department of Agriculture (USDA) reported export sales of soybeans for the week ended Jan. 6 were 735,600 tonnes for a jump of 92 per cent from the previous week. Also, there were new crop sales of 183,000 tonnes. Soymeal export sales came to 104,200 tonnes, plus 700 tonnes of new crop, while soyoil incurred a net reduction of 2,900 tonnes.
Abiove cut 3.3 per cent off its call on Brazil soybean production due to dry conditions in the south of the country.
The Rosario Grain Exchange (RGE) chopped 11.1 per cent off of its projection for soybean production in Argentina, bringing its estimate to 40 million tonnes.
The International Grains Council (IGC) cut 2021/22 global soybean production by 3.3 per cent at 367.7 million tonnes in its monthly supply and demand report. The carryout was reduced 14.2 per cent at 51.8 million tonnes.
CORN futures were sharply lower on Thursday, following the general trend in the markets.
The USDA said there were 457,700 tonnes of corn export sales, which improved 79 per cent over the previous week.
Ethanol production in the U.S. was down 42,000 barrels per day (BPD) at 1.01 million BPD, according to the Energy Information Administration (EIA). Ethanol stocks gained 1.55 million barrels at 22.91 million.
The RGE lopped 14.3 per cent from its projection for Argentine corn production, bringing its call to 48 million tonnes.
The IGC said global corn production for 2021/22 is to dip nearly 0.4 per cent at almost 1.21 billion tonnes and trimmed ending stocks by 0.2 per cent at 286.8 million tonnes.
WHEAT futures fell on Thursday with double-digit losses, as spring wheat lost significantly more than the winter wheats.
The USDA reported wheat export sales of 264,400 tonnes, up a little from the previous week.
Strategie Grains bumped up its call on 2021/22 European Union wheat production by 0.4 per cent at 129.8 million tonnes. The consultancy added 0.8 per cent to its prediction on 2022/23 EU wheat production at 127.7 million tonnes.
The IGC raised global wheat output for 2021/22 by 0.6 per cent at 644.2 million tonnes. The carryout was bumped up 1.2 per cent at 147.8 million tonnes.
CBOT and other U.S. markets will be closed during the day on Jan. 17 for Martin Luther King Day. Trading in Chicago is to resume at 7 pm CST that evening.
Tags: prices, soybean futures, corn futures, palm oil, canola futures, edible oils, Weather forecast, wheat futures
Write to us
Our manager will contact you soon
//= do_shortcode('[contact-form-7 id="284" title="Бесплатная консультация"]'); ?>