For sale: top quality Canadian wheat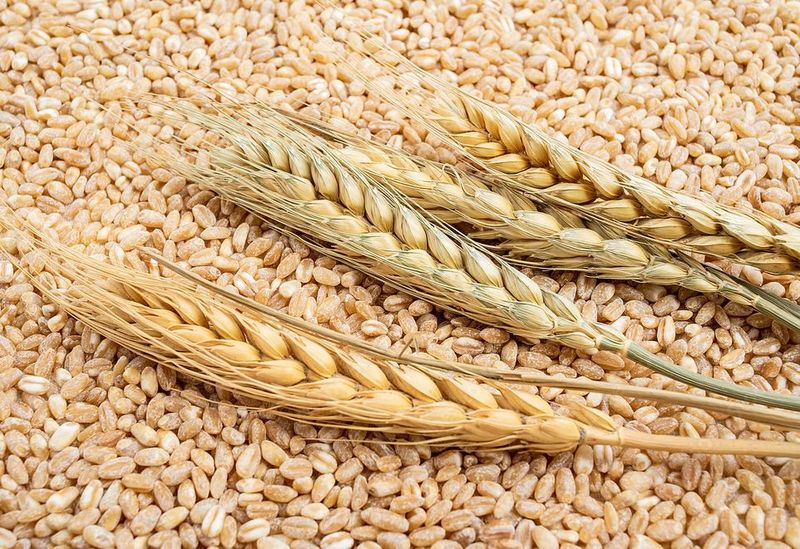 Canada is assuring its global wheat customers that it has a top-notch crop to sell them this year.
"We are pleased to share that Canada has excellent quality in all wheat classes," Dean Dias, chief executive officer of Cereals Canada said in a press release.
Over 90 percent of the Canada Western Red Spring wheat made the top two grades and protein content is higher than usual.
Eighty percent of Canada Western Amber Durum graded No. 1 and No. 2, while over 90 percent of Canada Prairie Spring Red made the top two grades. Both had good protein content.
And there will be ample supplies for customers with an estimated 34.7 million tonnes of wheat, 55 percent more than last year's drought-reduced crop.
Corey Mamchuk of Cargill provided a market outlook for international buyers attending a Cereals Canada webinar on the new crop. He noted that major exporter ending stocks for 2022-23, excluding Russia and Ukraine that are having troubles moving their supplies, are expected to be 39.7 million tonnes.
That is down from 42.5 million tonnes last year and 45.5 million tonnes the year before that.
Wheat consumption has been growing at a clip of one percent per year for the past 20 years and he anticipates strong demand again this year.
World durum consumption is expected to increase by 2.4 percent this year to 33.6 million tonnes. That is slightly higher than the 33.3 million tonnes of production, so supplies of the crop remain tight.
"I expect durum prices to continue to be traded quite competitively," he said.
Canada accounts for 62 percent of world durum exports, with a major presence in Algeria, Morocco, Italy and Tunisia.
Canada is expected to ship out five million tonnes of durum, up from 2.7 million tonnes last year and 18.5 million tonnes of other wheat, up from 12.4 million tonnes.
Mamchuk described the start of Canada's export season as "quite fantastic," with close to record exports in September and October.
"Rail performance has been performing very well so far this crop year, as well as vessel logistics," he said.
He noted there will be a normal seasonal slowdown in the December through February period due to winter conditions.
Mamchuck was asked what impact the war in Ukraine has had on Canadian wheat exports. He said countries that were used to buying wheat from Russia and Ukraine have been forced to purchase European Union wheat instead.
That has opened doors for Canadian wheat to replace EU wheat in other markets.
He was also asked what he expects for Canadian wheat acres in 2023. He said that wheat continues to be a staple crop in rotations for agronomic and financial reasons.
"With the consistent demand that we see on Canadian wheat, we anticipate nothing out of the ordinary in terms of Canadian wheat seeding for next year," said Mamchuk.
Tags: Canada, wheat, Red Spring Wheat, protein, demand, quality, amber durum
Write to us
Our manager will contact you soon
//= do_shortcode('[contact-form-7 id="284" title="Бесплатная консультация"]'); ?>