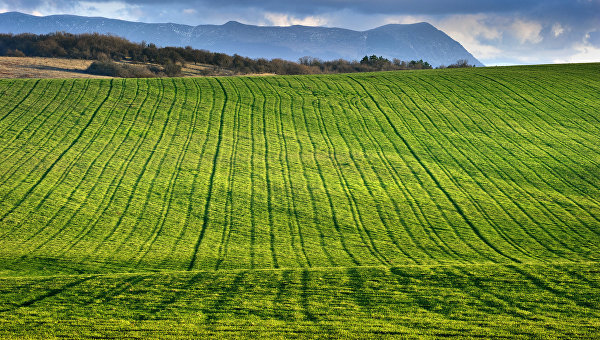 Dry weather threatens winter grain in Ukraine and Russia
Continuing dry weather could hamper winter grain sowing in Ukraine and result in a smaller sown area in Russia, analysts and weather forecasters said on Wednesday.
Farmers in Russia, the world's largest wheat exporter, have so far sown winter grains on 17.5 million hectares for next year's crop, down from 18.2 million hectares around the same date a year ago, the agriculture ministry said.
Ukraine, also among the top global grain exporters, had sown 6.5 million hectares of winter crops, mostly winter wheat, as of Oct. 25, representing 83% of the expected area.
Russia is also likely to start winter with lower fertiliser use in some regions because of rising global prices for the crop nutrients, said Dmitry Rylko at the IKAR agriculture consultancy.
However, the weather conditions in most areas are more beneficial than they were a year ago, Rylko said, adding that sowing declines could be offset by a large planting area in Russia's south, where sowing is proceeding at a record pace.
There is no publicly available data for winter wheat alone, which typically accounts for 70% of Russia's crop.
"The Black Sea wheat belt has been abnormally dry in recent weeks," said Andrey Sizov at Sovecon, another consultancy. "Many regions have received only 30-60% of normal precipitation."
Sovecon expects Russia's 2022 total wheat crop to rise to 80.7 million tonnes from 75.5 million tonnes in 2021.
Abnormally dry weather has hampered planting in two of Ukraine's biggest wheat-producing regions, Zaporizhzhia and Odesa, where winter wheat has been sown in 67% and 37% of the expected area respectively.
"The most unfavourable conditions were observed in Zaporizhzhia region, where almost all sown areas were covered by soil drought," Ukraine's state-run weather forecasting centre said in a statement.
It said that winter wheat in some parts of the Kherson, Dnipro and Vinnytsia regions had not germinated for up to 20 days owing to a lack of precipitation and moisture in the upper soil layers.
Last autumn drought also reduced the area planted with winter grains in Ukraine, with farmers sowing 6.1 million hectares of winter wheat, 954,700 hectares of winter barley and 125,200 hectares of rye for the 2021 harvest.
The ministry has said that the 2022 winter wheat area could increase to 6.6 million hectares.
Tags: Ukraine, Russia, crop condition
Write to us
Our manager will contact you soon
//= do_shortcode('[contact-form-7 id="284" title="Бесплатная консультация"]'); ?>