Dalgakiran Compressor Ukraine and Agricultural Sector
Dalgakiran Compressor Ukraine is the official representative of Dalgakiran (Turkey), which allows us to offer quality equipment at the best prices on the market. Compressors, electric generators, pumping and refrigeration equipment from Dalgakiran are used in various branches of agriculture in Ukraine. Farmers have already appreciated the quality of the supplied equipment and the level of service support.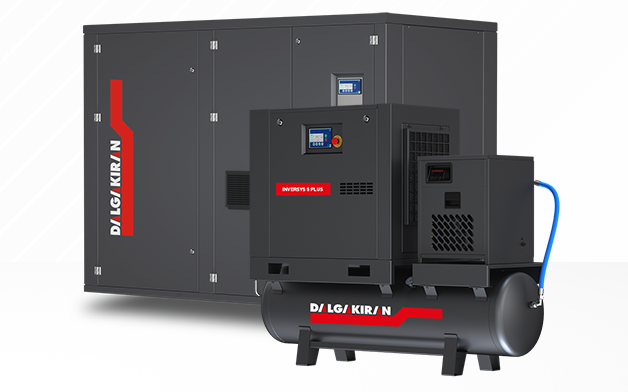 Pneumatic systems in agriculture
Compressor equipment used in flour milling, storage and transportation of grain must meet the highest quality standards. Today our compressors are used for pneumatic conveyors, helping to reduce costs and productivity for mill systems.
It widely uses compressor equipment for poultry farms. One of the examples of our work is the launch of the second stage of the main production complex at the Vinnitsa poultry farm, which required 3 compressor stations. As part of the project, Vinnitsa Poultry Farm received a batch of equipment (compressors Inversys 110, Inversys 75, Inversys 55, air dryers DBP and DryAir DK series).
Processing and production of meat products has its own specifics, in particular, such enterprises use a lot of water. Therefore, any meat processing plant has its own treatment facilities. The supply of Ukrprompostach-95 with low-pressure compressors for the biological wastewater treatment cycle provided the wastewater treatment plant with a 24-hour need for compressed air.
Uninterruptible power supply
The stability of the energy supply is very important for a plant operating around the clock. It is especially important when the equipment ensures the safety of food products, processes them or participates in another technological process related to food. Powerful diesel power plants are now used at Agrokombinat Slobozhansky in the Kharkov region and Firma Garmash from Odessa. As part of the cooperation, both enterprises received high-quality Dalgakiran diesel generators with a capacity of 705 kW and 570 kW, respectively. The commissioning of new standby power capacities allowed both companies to keep operating even if the main power line was cut off.
Irrigation pumps and generators
Ensuring timely watering is a guarantee of a good harvest. Dalgakiran Compressor Ukraine was able to meet the needs of LLC "Svarog-Dnister" in a powerful diesel power plant for drip irrigation systems. 136 kW diesel generator do possible to increase the irrigated area, as a result of which the agricultural holding significantly increased the yield of corn on irrigated fields..
In cooperation with the Kernel, metering pumps with an automatic function of dosing agents in the supplied fertilizer were supplied. This equipment has been successfully operating since February 2020.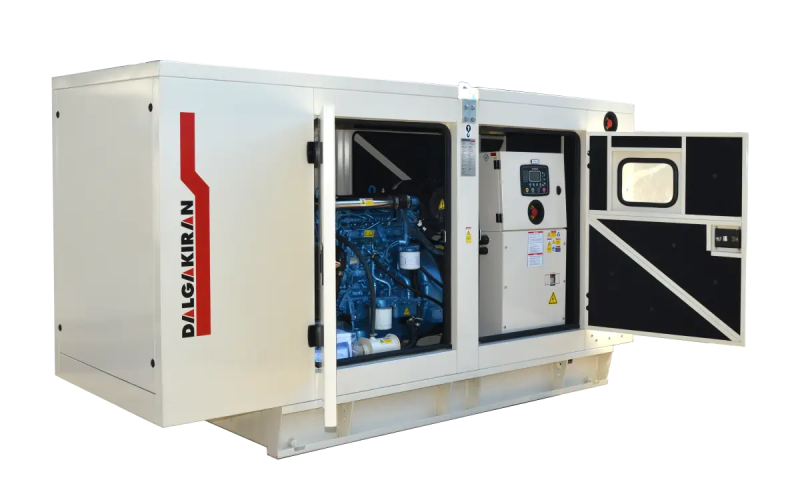 Agricultural pumps
In the agricultural industry pumps are used for sewage treatment plants, they are used to supply fertilizers, drainage and drainage of marshy soil.
The Dalgakiran compressor Ukraine company supplies any type of pumping equipment.
"Complex Agromars" got rid of the problem of pumping water with the commissioning of a new pumping station based on a self-priming centrifugal pump. In addition, Dalgakiran compressor Ukraine specialists installed the pump on a chassis for mobility, so it can be used not only in one workshop, but also in other places. The pump with a capacity of up to 70 m3/hour provided the enterprise with timely pumping of any dirty water containing aggressive components, grease, dirt, etc.
This is not a complete list of the implemented projects of Dalgakiran Compressor Ukraine. But this even it gives an idea of the company's capabilities in the selection, supply, start-up, warranty and post-warranty maintenance of equipment. Since 2005, the equipment we have supplied has been successfully operated at the largest enterprises in the agricultural sector and in many other industries.

Tags: Далгакиран
Write to us
Our manager will contact you soon
//= do_shortcode('[contact-form-7 id="284" title="Бесплатная консультация"]'); ?>