Yemen Asks For International Support To Buy Wheat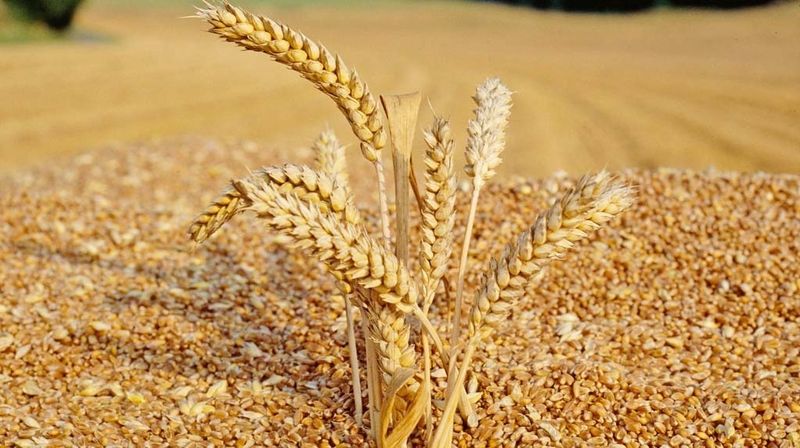 While the World Food Program continued to reduce food rations for 13 million Yemenis, the government asked donors to support food security projects and enhance resilience and assistance by supporting the import of wheat from the international market to meet Yemen's need for basic commodities during the remaining months of this year.
Government sources stated that the Minister of Planning, Waed Badeb, discussed with a joint delegation from the German government and the World Food Program the support of Yemen in the humanitarian and development fields, and the possibility of resuming the stalled projects funded by Germany to contribute to alleviating the suffering of Yemenis as a result of the war. She told "Al-Bayan" that the government side had previously met with a delegation from the European Union, which informed it of the urgent need to help it cover the costs of importing wheat for the remaining five months, as indicators show that the country needs to cover more than 70 percent of its wheat needs until the end of this year. In light of the global crisis resulting from the war in Ukraine.
These statements came simultaneously and the World Food Program expected that 19 million people, or 60 percent of Yemen's population, would suffer from food insecurity during the second half of this year. Of these, it is estimated that 161,000 people are living in famine-like conditions, where limited access to food is exacerbated by several factors, including ongoing conflict, low income impacts, depreciation of the Yemeni currency, large family size, high unemployment rates and irregular or unreliable Pay the salaries of many civil servants.
The program, which operates in all 333 districts of the country in all governorates, said in its weekly report that last June it had to further reduce food rations for all beneficiary groups, as five million people in the IPC stages received less than half of their daily needs. of calories, while eight million people in IPC stage 3 meet less than a third of their daily caloric needs.
In its report, the WFP confirmed that it still faces a critical funding situation: with the increase in net financing requirements from this July to next December to 1.55 billion dollars, while funding for WFP operations in Yemen did not exceed only 16 percent for the next six months. It is also currently facing an increase in total operating costs of approximately $25-30 million per month compared to 2021, including $15 million in increased food procurement costs, due to continued growth in global food prices exacerbated by the crisis in Ukraine.
Tags: Ukraine, импорт, commodities, wheat, Yemen, food security, Food, World Food Program, humanitarian
Write to us
Our manager will contact you soon
//= do_shortcode('[contact-form-7 id="284" title="Бесплатная консультация"]'); ?>