Wheat quotations fall despite the forecast of decrease in a crop and the destroyed terminals in Mykolaiv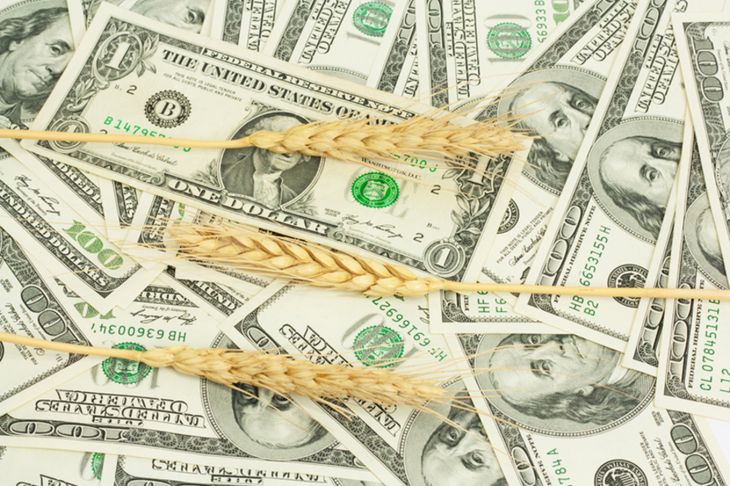 Yesterday wheat prices on world exchanges continued to fall and almost returned to the level of prices before Russia's invasion of Ukraine, although the market is supported by strong "bullish" factors: there is no chance of unlocking Ukraine's ports in the near future, especially after shelling of export terminals. wheat harvest reduced to 769 million tons in new IGC report
On Wednesday in Mykolaiv rockets fired at the Bunge grain complex where the export terminal and oil processing plant are located, and also the Every oil filling terminal of the Canadian Viterra company on which the fire destroyed a warehouse of vegetable oils. Companies are currently assessing the damage. Such attacks on Ukraine's port terminals confirm that Russia has no plans to provide corridors for Ukrainian exports, despite "positive and constructive" talks between Turkish and Russian military delegations to ensure the security of grain exports from Ukraine.
In a June report, IGC experts lowered their forecast for world wheat production by 11 million tons to 769 million tons compared to May, the lowest figure since 2019/20 MY. The forecast of wheat consumption was reduced by 5 million tons, and the estimate of final stocks in 2022/23 MY – to 271 million tons compared to 282 million tons in the previous season.
Wheat harvesting in the US, EU and Black Sea countries is increasing pressure on prices, especially given the low demand caused by the sharp rise in prices in recent months. However, the intensification of purchases by importers in the near future will change price trends.
Yesterday wheat futures fell:
4.3% or $ 14.22 / t to $ 344.4 / t – July futures for soft winter SRW wheat in Chicago (corresponds to the level of 01.03.22),
3.5% or $ 12.58 / t to $ 369.3 / t – July futures for winter winter HRW wheat in Kansas City (almost equivalent to 01.03.22),
by 2.4% or $ 9.37 / t to $ 397.8 / t – September futures for hard spring HRS-wheat in Minneapolis (3.2% higher than on 01.03.22),
by 1.9% or $ 6.5 / t to $ 401.75 / t – July futures for Black Sea wheat in Chicago (+ 15.6% to the level of 01.03.22),
by 3.2% or € 11.5 / t to € 359 / t or $ 378.1 / t – September wheat futures on Parisian Euronext (+ 17.3%).
On July 1, the Pakistan State Trade Corporation will hold a tender for the purchase of 500,000 tons of flour wheat for delivery in August-September 2022.
Saudi Arabia's grain operator SAGO, which bought 530,000 tons of wheat last week, will hold another tender on June 24 to purchase 480,000 tons of free-range flour with 12.5% protein and delivery in November 2022 to January 2023.
Tags: Ukraine, Bunge, Turkey, grain, IGC, EU, prices, Pakistan, Canada, Saudi Arabia, wheat, USA, war, Vittera
Write to us
Our manager will contact you soon
//= do_shortcode('[contact-form-7 id="284" title="Бесплатная консультация"]'); ?>