Ukraine has started harvesting, but it is unclear how it will be exported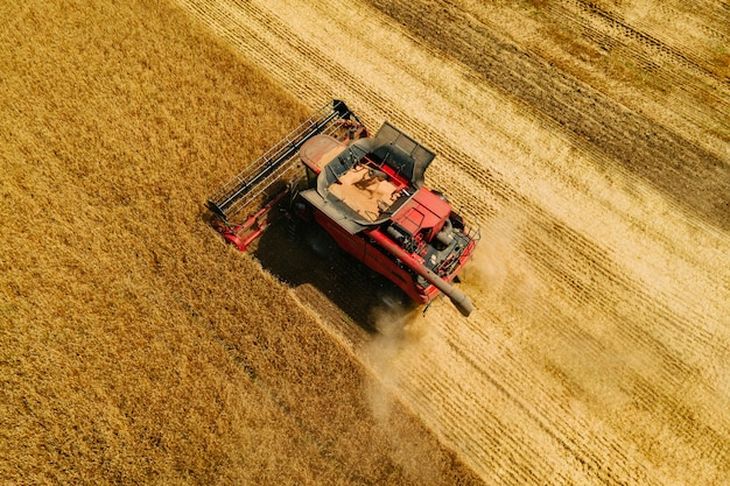 This year's harvest in Ukraine will be very difficult: fighting is going on in the south and east, and Russian troops are stealing grain from the occupied territories. In addition, the drought will significantly reduce yields, and significant stocks from last year's harvest and blocked ports will hamper storage and sales. Winter barley was harvested in the Izmail district of Odesa region this week.
The representative of the Hydrometeorological Center T. Adamenko considers the weather conditions favorable for the formation of a good harvest of early cereals, despite some features of the current growing season. Sufficient moisture reserves have accumulated in the fields of the western, northern, north-eastern and central oblasts, but the drought in the south of Odesa region began and intensified in May and has now spread to some districts of Kherson, Zaporizhia, Dnipropetrovsk and Poltava oblasts.
The head of the Department of Agrarian Policy of the Odessa Oblast Alla Stoyanova believes that this year due to the drought Odessa farmers will harvest 30% less grain than in 2021.
Traders almost do not buy grain of the old harvest, as they try to export previously purchased, and the increase in the cost of logistics in 2-3 times does not allow to predict purchase prices, despite high quotations on world exchanges. Against the background of lack of demand from exporters, purchase prices for wheat fell to 5500-6000 UAH / t (188-205 $ / t) with delivery to the mill. Processors cannot sell bran, so they store or dispose of it (at an additional cost), and do not take into account the cost of flour. Licensing the export of wheat has almost stopped its shipment, and traders are more interested in sunflower and rapeseed.
The cost of delivery of grain to the ports of Romania, Poland or Bulgaria is 120-160 $ / t, and at a price of barley in the range of 300 $ / t in the port, the producer will receive only 140-180 $ / t, depending on the region.
Russia is earning additional income from aggression against Ukraine and the blockade of Black Sea ports in the form of high world prices for oil, gas and grain. From 01.07.21 to 14.06.22 Russia exported 42.6 million tons of grain, of which 35.6 million tons – wheat. Since February 15, 9.54 million tons of grain have been shipped, including 7.4 million tons of wheat, of which 2.25 million tons were purchased by Turkey, 1.73 million tons by Iran and 1.56 million tons by Egypt.
The issue of unblocking Ukrainian ports remains open. Ukraine does not trust security guarantees from Russia, so it will agree to demining fairways only if NATO warships provide free passage for cargo ships and protect the Ukrainian coast.
Tags: Ukraine, export, grain, prices, wheat, harvesting, blocking ports
Write to us
Our manager will contact you soon
//= do_shortcode('[contact-form-7 id="284" title="Бесплатная консультация"]'); ?>