TOP-PERFORMING CROPLAN® CORN AND SOYBEAN SEED IN 2020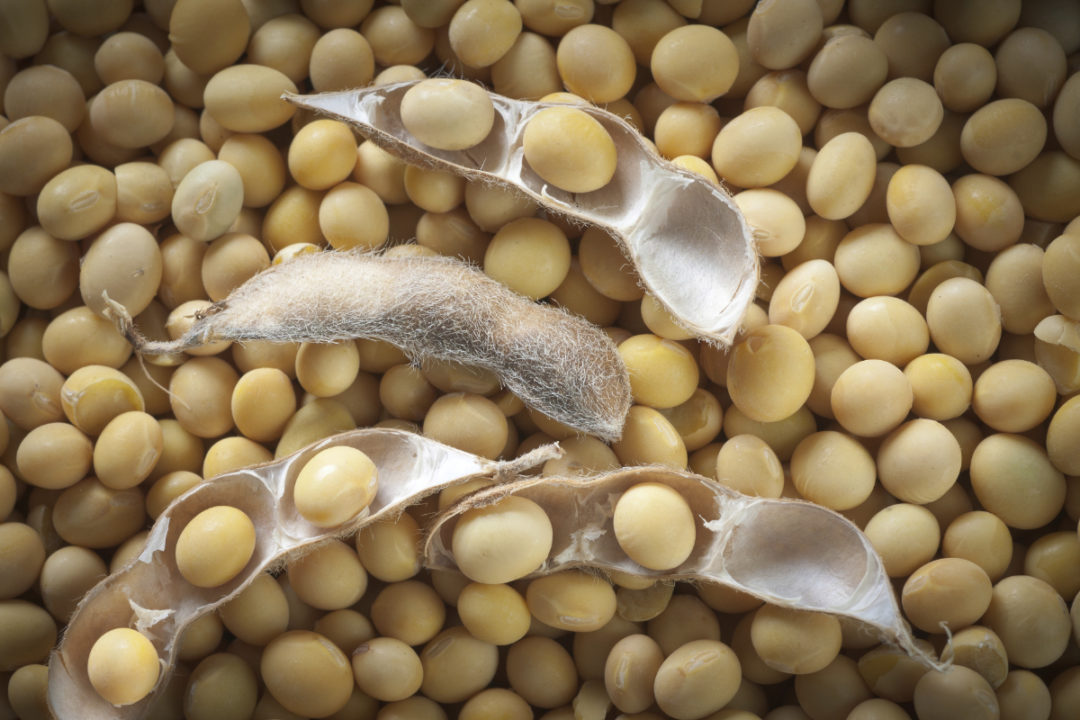 The results are in regarding the top-performing CROPLAN® hybrids and varieties in 2020 Answer Plot® trials. Use this information to review corn and soybean seed performance and determine how these options could work in your own fields this season.
Corn: diversification is key
When selecting hybrids, remember that it's not all about choosing the current year's plot winner. Ideally, you want to diversify your hybrid selections with the goal of managing risk, as environmental conditions will vary from year to year. Select products that have performed well for you in the past, mixed in with some bold choices or new releases that you and your agronomist believe could perform well on your acres.
Here are some of the top-performing hybrids in 2020 test plots:
CP2288: Excellent yield stability across all environments and versatile with a moderate response to nitrogen and a high response to population. 82-day relative maturity.
CP4188: Best-in-class performance across a wide geography. Moderate in both response to population and response to nitrogen, which allows flexibility in agronomic practices. 101-day relative maturity.
CP5073: A variety with strong yield potential, available in both VT Double PRO® and SmartStax® options with a moderate response to population and high response to nitrogen. 110-day relative maturity.
CP5370: Very versatile with great test weight and high yield potential with the right management approach. It has a high response to nitrogen and high response to population. 113-day relative maturity.
CP5550: A new product introduced last year with excellent top-end yield potential and solid agronomics. It has a moderate response to nitrogen and population, and a high response to fungicide. 115-day relative maturity.
New hybrids for 2021 include CP3166, CP3490, CP3980, CP5210, CP5244 and CP5497. These are all top-of-the-line products with high yield potential that will complement those in our already high-yielding CROPLAN lineup. CP3166 and CP3490, part of CROPLAN's performance category of products, are especially versatile, providing the flexibility to manage variability.
Soybeans: mitigate risk
A number of WinPak® soybean varieties were top performers in 2020. WinPak varieties are a unique combination of two soybean varieties that provide an exceptional level of stability throughout the field. Designed to address field variability, WinPak varieties have excellent yield potential on productive acres along with the ability to handle the stress of performing on more challenging ground. Top WinPak soybean performers included:
CP0400X: A broadly adaptable WinPak variety that brings top-level yield potential with excellent standability along with proven performance under stress. Contains an excellent phytophthora root and stem rot (PRR) package.
CP1120E: WinPak variety with strong iron deficiency chlorosis (IDC) and PRR tolerance for stressed soils. Strong soybean white mold and brown stem rot resistance and the excluder gene for enhanced salt tolerance. Elite top-level yield potential plus very good standability.
CP2400X: This WinPak variety continues to be a top performer in the Roundup Ready 2 Xtend® trait portfolio. Offers the IDC tolerance needed for high-pH soils yet provides the top-end yield potential to place on the best irrigated fields.
CP3120E: An offensive WinPak variety that shines in high-yield environments yet has enough stress and disease tolerance to allow for eastern movement.
Other standout CROPLAN soybean varieties from Answer Plot trials included:
CP2829E: A single-line variety best suited for average to above-average yield situations. It has good IDC tolerance, but its strength is in its yield.
CP4117XS: A consistent standalone product that shines on high-yield/high-management acres, particularly in Illinois and Indiana.
CP4825X: Broadly adapted, high-yield potential variety that moves across soil types. Provides top-tier performance year-over-year with an excellent disease package that adds versatility to placement and performance.
Find the right seed option for your acres
If you're finalizing hybrid and variety choices for 2021, technology tools such as the WinField® United Corn Characterization Charts (CHT Tool), which uses data from the Answer Plot program to compare CROPLAN seed products to seed from other major companies, can aid in your decision-making. Talk with your local trusted advisor about the optimal seed choices for your acres and how to monitor their growth and development with technology so you can get the most out of your seed investment.
Write to us
Our manager will contact you soon
//= do_shortcode('[contact-form-7 id="284" title="Бесплатная консультация"]'); ?>