To unblock the grain corridor, we need a response from the entire civilized world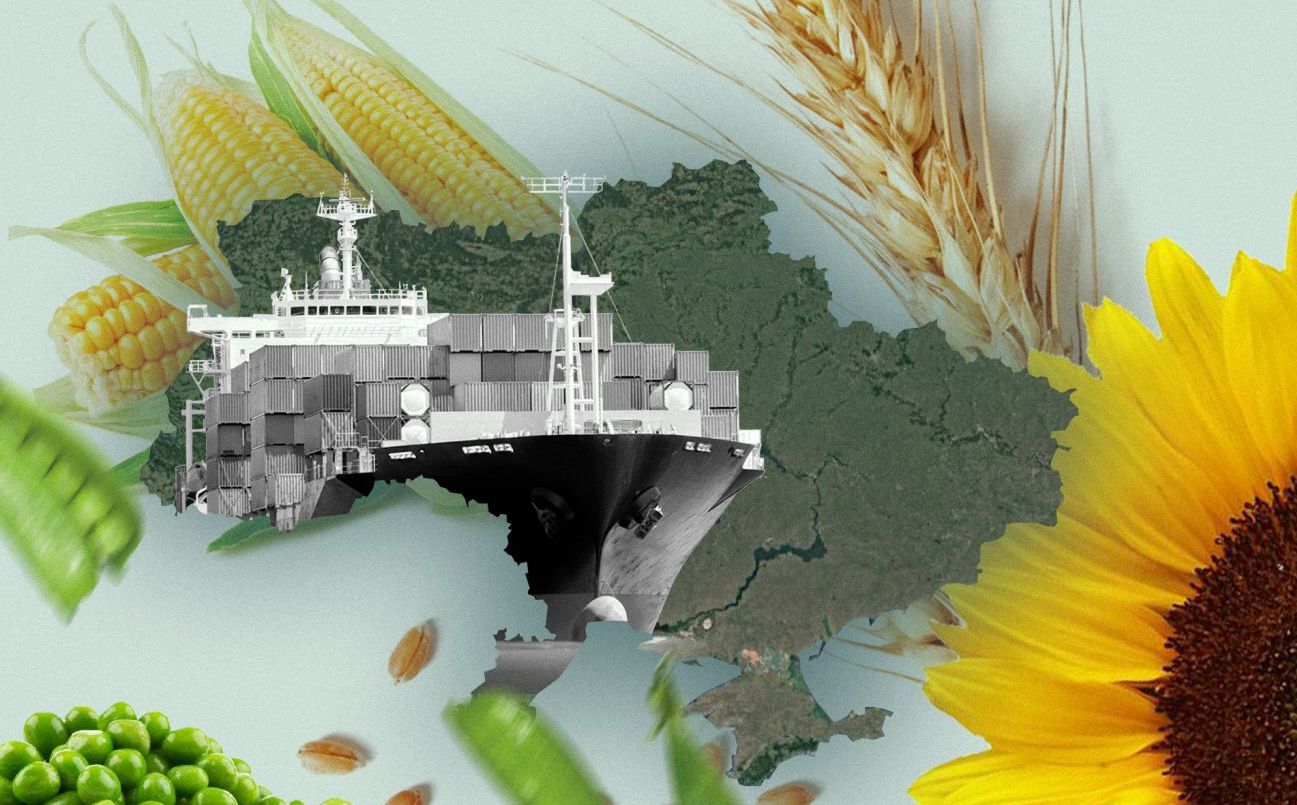 UkrAgroConsult
For the third month in a row, Russia has been deliberately blocking the work of the Grain Initiative. There are currently 117 vessels in the inspection queue. On average, 2-3 vessels are inspected per day, while in September and October this figure was 6-7.
Markiyan Dmytrasevych, Deputy Minister of Agrarian Policy and Food of Ukraine, commented on the threats to Ukrainian farmers, the goals of Russia in sabotaging the grain corridor, and the way Ukraine sees to unblock it on Ukrainian Radio.
"We managed to partially overcome this situation: it was decided to allow vessels with larger tonnage to pass through. Nevertheless, the week-long wait makes logistics more expensive. As a result, firstly, the products become more expensive for recipients – and this is especially sensitive for countries that depend on Ukrainian grain. Secondly, it also imposes additional costs on Ukrainian farmers, reducing the selling price of grain," Markiyan Dmytrasevych said.
Thus, on average, a little more than 3 million tons of agricultural products are exported through the ports of Odesa per month, while their capacity is about 6 million tons. As a result, 19 million tons have been exported over the entire period of operation of the grain corridor. "If the capacities of Odesa ports were used to their full capacity, this figure would be much higher, which would provide financial opportunities for farmers to finance the sowing and harvesting campaigns of 2023," the Deputy Minister of Agrarian Policy emphasized.
According to him, the Ukrainian side insists on increasing the number of inspectors and thus speeding up the process of inspecting ships. And the President of Ukraine is raising the issue of including Mykolaiv ports in the grain initiative, which would reduce the cost of logistics for Ukrainian farmers and ensure a larger output on the global grain market.
According to Markiyan Dmytrasevych, the reasons for Russia's artificial inhibition of the grain corridor are clear. Such sabotage is Russia's way of putting economic pressure on Ukraine. After all, agricultural products play a key role for domestic exports, foreign exchange earnings in the country, and thus the economy of Ukraine as a whole.
"Ukraine is in constant negotiations with its partners – the UN and Turkey – and we hope for results. But the response of the rest of the civilized world is also important here," emphasized Markiyan Dmytrasevych. After all, the consequence of the war in Ukraine, including the blocking of the Black Sea grain initiative, is the rise in food prices, firstly, in African and Asian countries, which are most affected by this situation. Secondly, the cost of food on European shelves is also rising.
"The results of sabotage of the grain initiative were discussed during the visit of the delegation of the Ministry of Agrarian Policy to African countries, as well as at the Conference of Agricultural Ministers held in Berlin the week before last," summarized the Deputy Minister of Agrarian Policy.
Write to us
Our manager will contact you soon
//= do_shortcode('[contact-form-7 id="284" title="Бесплатная консультация"]'); ?>