The problems that arose during the export of Ukrainian grain were voiced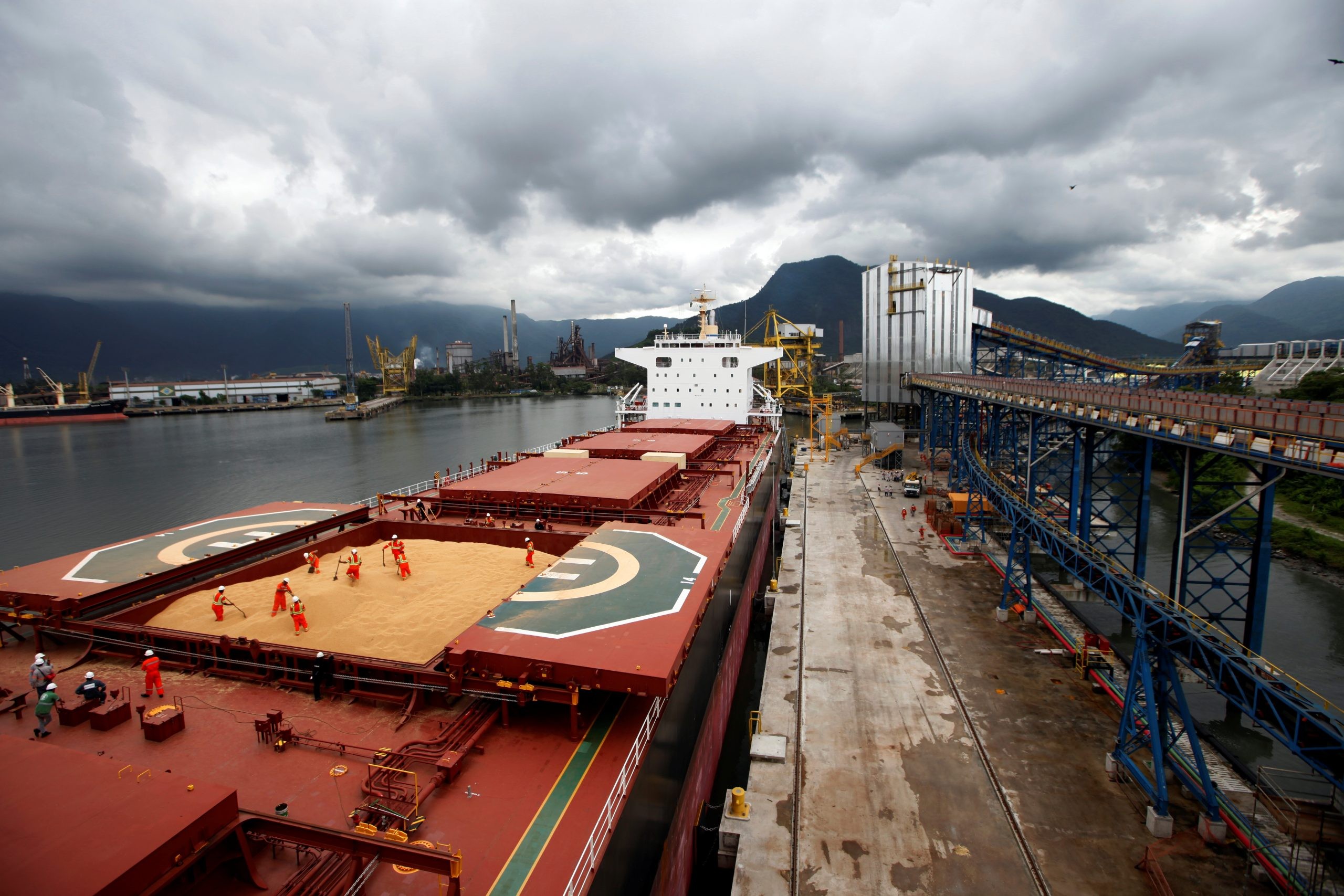 In addition to the direct military threat from the Russian Federation to the ships and their crews, the export of Ukrainian grain also faced problems of an organizational, political, and economic nature. This was reported by the freight surveyor, Doctor of Economic Sciences. Valery Voynichenko.
"For example, Greek shipowners are unlikely to agree that their bulk carriers should be accompanied by the Turkish military. And the possible refusal of insurers to cover the risks associated with the calls of ships to Ukrainian ports will limit the list of flags involved in the export of tonnage to Turkey, Iran, Egypt, Lebanon, India, Pakistan and, possibly, China with accompanying problems in the standard size of bulk carriers. he explained.
According to the expert, from the point of view of the economics of transportation, it is already clear that insurance premiums for so-called "extra-war risks" can jump up to approximately 5% of the market value of vessels carrying Ukrainian grain, which is additional costs in the amount of 300,000 to 1 million USD, which will be incorporated into the freight rate. Lloyd's of London insurers have not yet given a clear answer on the size of the extra premium, citing the need for "full compliance with standard procedures."
As V. Voynichenko noted, according to the calculations of ISM brokers, freight rates for the export of Ukrainian grain by supramax and panamax will be approximately 30 USD/t higher compared to normal market rates on the short shoulder (Mediterranean) and 40-45 USD/t more expensive on long shoulder (PSA/D. East).
"That is, if when transporting 50,000-65,000 tons of grain from Romanian or Bulgarian ports to Alexandria or Mersin, the rates are about 21-22 USD/t, and from the Russian Federation – 30 USD/t, then from Ukrainian ports they will exceed 50 USD/t. When transporting the same consignments of grain to China, the freight from Romania/Bulgaria is approximately 40-45 USD/t and 55-60 USD/t from the Russian Federation, while from Ukraine it will most likely exceed 80 USD/t. Accordingly, the share of the freight component in the price of C&F for Ukrainian grain will exceed 20% compared to 7-12% for competitors from EU countries and 10-15% – from the Russian Federation, the USA, Argentina and Brazil (depending on the condition, age, size, class and specification tonnage)", added the freight surveyor.
Tags: Ukraine, export, grain, risks, supramax, ports, problems, bulk, Panamax, Russian Federation, insurance premiums
Write to us
Our manager will contact you soon
//= do_shortcode('[contact-form-7 id="284" title="Бесплатная консультация"]'); ?>