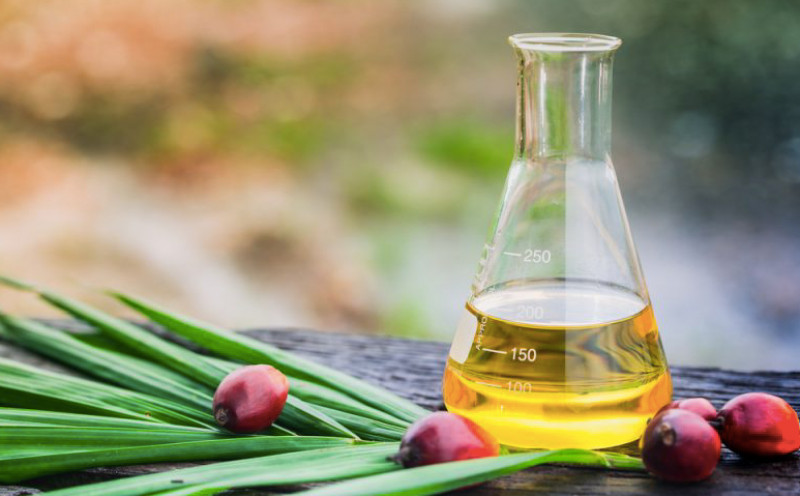 Sustainably sourced palm oil through responsible supply chain actors can create new trade opportunities with widespread impact
Grown in the tropical belt of developing countries like the Southeast Asia, Latin America and Africa, palm oil global annual production rises up to 70 million tonnes. Palm oil is the most economical crop in terms of land use by yielding almost triple than other vegetable oil per hectare of land, requiring less fertiliser and pesticide, storing more carbon while bearing fruit up to a potential of 25 years.
Being the second largest producer despite the small land area of 330km2, the palm oil industry in Malaysia provides employment platform for over 1.5million employees throughout various levels.
According to Global News Wire, the global market for Palm Oil estimated at US$42.8 Billion in the year 2020, is projected to reach a revised size of US$57.2 Billion by 2026, growing at a CAGR of 5% over the analysis period.
In September 2020, the Malaysia's Palm Oil exports accounted up to MYR3.8B and imports accounted up to MYR229M, resulting in a positive trade balance of MYR3.57B. The increase in Malaysia's year-by-year exports was explained primarily by an increase in exports to China (MYR4.71B or 43.4%), United States (MYR2.1B or 25.5%), and Hong Kong (MYR1.64B or 32.4%), and palm oil is the top three product exports increase by MYR1.04B behind integrated circuits (MYR7.47B) and rubber apparel (MYR2.32B).
Crude Palm Oil, one of the segments analysed in the report, is projected to grow at a 4.8% CAGR to reach US$34.6 Billion by the end of the analysis period. After a thorough analysis of the business implications of the pandemic and its induced economic crisis, growth in the Palm Kernel Oil segment is readjusted to a revised 5.4% CAGR for the next 7-year period. This segment currently accounts for a 23.9% share of the global Palm Oil market.
The growing importance and demand for certified sustainable palm oil (CSPO) against the public concern for environmental, social, and deforestation issues related to palm oil production will drive future market expansion. The growing emphasis from developed countries on clean and green fuel, as well as its use as a feedstock in biofuel production, growing concerns on the alarming global climate issues, consumers are becoming more conscious and concerned about the human and environmental costs of unsustainable agricultural production.
With the growing demand for sustainably sourced products, suppliers and exporters need to remain competitive and relevant by practising and maintaining sustainable operations which is to adhere to social and environmental standards. Although such standards often do not extend to whole supply chains, they are an important tool for businesses to use in implementing and monitoring responsible practises at various levels. This way it can secure a more responsible supply chain and promotes better transparency and traceability.
Sustainability practises can have an impact on businesses' total competitiveness by creating new trade possibilities, lowering environmental degradation and climate change impacts, strengthening compliance with social and labour laws, and improving overall competitiveness. Governments and international organisations are advancing international legal frameworks and commitments to sustainable public procurement.
By fully connecting responsible parties at each point of the supply chain production, sustainability standards and policies could have a greater effects and widespread impacts. Companies are accountable for adopting social and environmental good practises as global supply chains continue to complicate trade relations.
This is also evident in the palm oil industry, the need for sustainability standards is growing and by complying with them and other initiatives can influence every stage of the supply chain in order to answer to the increasing demand for better transparency and traceability. Every actor in the supply chain can improve strategies for a more sustainable production by promoting ethical, social and environmental values as well as adoption of good agricultural practices.
Sustainability is an on-going process and requires long-term commitment. One of the ways to help improve the production and trade of palm oil is through certification. With a background of over 100 years, it is only right and timely for Malaysia to set up its own guidelines and framework. Fully operated in 2015, the Malaysian Sustainable Palm Oil certification scheme was first introduced as a voluntary scheme before becoming mandatory on 1 January 2020. The standards cover all supply chain actors and industry levels through MSPO and MSPO SCCS (Supply Chain Certification Standards) including the small farmers, estates, plantations, mills, refineries, oleochemical, biodiesel and other downstream players. Until today, the number of certified areas and entities are growing and almost reaching to full take ups.
By sourcing for a sustainable production, it helps to eradicate poverty, promoting equality, ensuring worker health and safety, and developing a reliable infrastructure. The seven principles of the Malaysian Sustainable Palm Oil (MSPO) certification standard acts as a framework for both social and environmental needs to provide platforms for businesses to acquire, source, and supply sustainably. This promotes for responsible sourcing accountability from the whole supply chain.
Although we cannot solely depend on certification alone, MSPO has addresses many issues faced by the palm oil industry such as deforestation, workers and labour rights, wildlife protection and finding ways to overcome, maintain and improve them. Through the Malaysian Palm Oil Certification Council (MPOCC) as the scheme owner, MSPO certification has various other stakeholders from different sectors, states and parties that working are directly by involving in technical working groups, committee meetings, peer reviewers making sure that all angles are taken into account and ultimately drive transformation and change in the long run.
For more information about the Malaysian Sustainable Palm Oil certification, check out our website www.mpocc.org.my or contact us info@mpocc.org.my
Tags: Production, Malaysia, palm oil, sustainable palm oil
Write to us
Our manager will contact you soon
//= do_shortcode('[contact-form-7 id="284" title="Бесплатная консультация"]'); ?>