Russia looks east to boost exports amid sanctions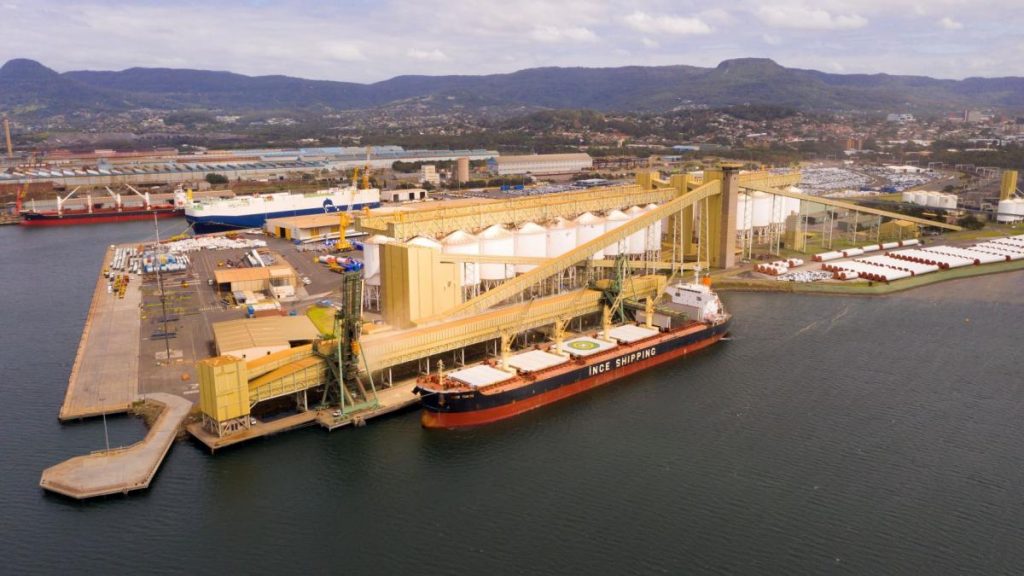 Russia strives to expand its grain export geographic, after western sanctions — imposed on the country because of the invasion — disrupted import demand for Russian grains following higher insurance and freight costs, as well as restrictions for the entrance of Russian ships to European ports.
The imposition of western sanctions forced Russia to turn its economy to the east, primarily to Iran, which could potentially help Russia to bypass financial sanctions against Russian banks, as well as "to blur" grain origin, which could be delivered from Ukrainian territories temporary occupied by Russia. The head of the Moscow-installed military-civilian administration in the Zaporizhya region, Evgeny Balitsky, told Russian state-owned news agency Tass on 5 July that Russia-controlled parts of the region have already reached an agreement to supply about 150,000t of grain to Iran.
Russia and Iran plan to accelerate the establishment of the International North–South Transport Corridor (INSTC) — a 7,200.km multi-mode network of ship, rail, and road route for moving cargoes between India, Iran, Afghanistan, Azerbaijan, Russia, central Asia and Europe. The Kremlin considers this route not only as an alternative to the Suez Canal and an opportunity to establish new supply chains, but also as a way to evade the imposed sanctions, with Iran seen as an important trade partner, at least in grain trading.
Iran became one of the largest importers of Russian wheat in the 2021-22 marketing season (July-June), with purchases amounting to about 6mn t, according to local analysts, out of a total of 7mn t imported by the country, under US Department of Agriculture (USDA) estimates. The USDA forecasts Iranian wheat imports to reach 6mn t in 2022-23, but this figure could be higher, given Iran's intention to become a large supplier of wheat flour to Middle Eastern countries.
Iran can also become a transit hub for Russian wheat exports to Iranian neighbouring countries, such as Iraq or Afghanistan, both of which are likely to increase wheat imports in the 2022-23 marketing year. Iraq's wheat imports are forecast to reach 3.5mn t this season, up from 2.6mn t in 2021-22, while wheat arrivals to Afghanistan could rise by 200,000t on the year to 3.4mn t, according to the USDA.
Iran could also be interested in imports of corn from Russia, after the country lost access to Ukrainian supplies since the start of the war in Ukraine. Ukraine became a large corn supplier to the country in recent years, with about 1.32mn t and 1.24mn t shipped to Iran in 2020-21 and 2021-22, respectively. That said, Iran is the second-largest buyer of Russian corn, with total purchases already reaching about 830,000t since the start of the 2021-22 season.
The USDA projects Iran to increase corn imports in the 2022-23 marketing season to 9.5mn t from 8.5mn t a year earlier. Meanwhile, Russian 2022-23 corn exports are also expected to increase, to 4.3mn t from 4mn t a year earlier. But a significant rise in Russia's corn exports to Iran in the new marketing year could be reached only if South Korea — the third-largest buyer of Russian product — will decrease or suspend its purchases of Russian corn, while Turkey — the largest importer of Russian corn — will not increase them.
Kazakhstan can also play a significant role in the INSTC project, as one of its routes includes a land corridor from Russia to Iran through Kazakh territory. Earlier, Iran and Kazakhstan signed an initial agreement under which Kazakhstan will supply about 1mn t of grain to Iran.
Kazakhstan and Iran also agreed on preferences for the transportation of agricultural products. Kazakhstan will be able to transit its wheat and other agricultural products through Iran without any additional duties and fees, according to the country's industry and infrastructural development ministry. "The parties will encourage the import of wheat produced in Kazakhstan to Iran under swap operations and, on the other hand, the export of the same amount of wheat from the exit borders of Iran," the ministry said.
Meanwhile, Kazakhstan is a large importer of Russian wheat, with total purchases in the 2021-22 marketing season at about 2.2mn t. But the actual figure could be even higher, as some unreported volumes of wheat exports from Russia to Kazakhstan usually take place, heading for further re-export to neighbouring countries, traders said.
Kazakhstan limited wheat exports from 15 April, after Russia banned wheat shipments to Eurasian Economic Union (EAEU) member countries from mid-March until 30 June. That said, the signing of the Iran-Kazakh agreement on grain exports coincided with the Russian decision to lift restrictions on grain exports to EAEU countries, meaning that in the new season Kazakhstan can potentially re-export Russian wheat from Siberia to Iran along the land route.
Tags: Iran, Ukraine, Russia, corn, Kazakhstan, export, grain, wheat, expand, imports, wheat flour, freight costs
Write to us
Our manager will contact you soon
//= do_shortcode('[contact-form-7 id="284" title="Бесплатная консультация"]'); ?>