Russia has increased flour exports against the backdrop of grain supply restrictions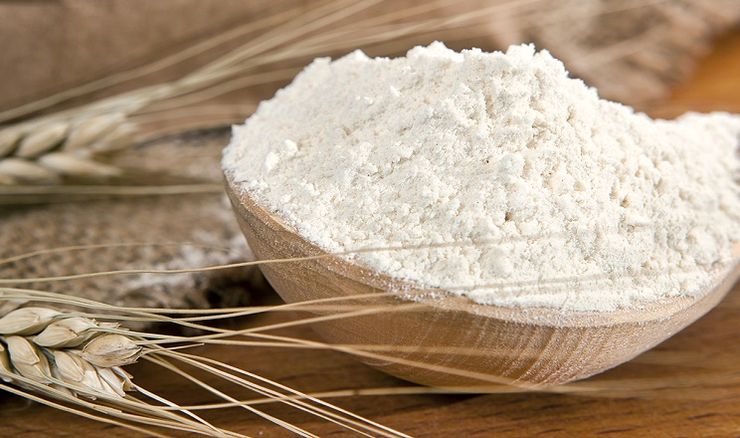 In Russia, the supply of flour abroad has been stepped up after the authorities restricted the export of grain. In particular, in July-December last year they amounted to 150,000 tons, according to Dmitry Rylko, head of the Institute for Agricultural Market Studies (IKAR).
He clarified that we are talking about export quotas for grain within the framework of the grain damper. Rylko cited the loss of Turkey's positions in this market due to the depreciation of the lira as another reason. According to him, in December alone, exports amounted to 40,000 tons. The expert called this a high figure, which has not been noted for many years, although not a record. The monthly record was set in June 2011, when 100,000 tons were shipped, Rylko recalled. Such a high result was due to excellent production and the absence of administrative and other barriers.
Of specific countries, according to Rylko, most actively imported flour was Iraq, as well as Azerbaijan, Armenia, Afghanistan, Israel, Kyrgyzstan, Tajikistan, Turkmenistan and a number of other countries of the CIS and Asia. In particular, 15 thousand tons were delivered to the first of the countries. At the same time, products were imported along a complex route: by rail through Azerbaijan and Iran. According to the Russian Customs Service (FCS), during this period, two percent of the total supplies were exported to Kyrgyzstan, three to Israel and Tajikistan, four to China, five to Belarus, six to Armenia, seven to Iraq, 17 to Afghanistan, 20 – Georgia, 29 – other countries (including the CIS and Asia). Rylko noted that China has sharply reduced purchases. The head of IKAR explained this by possible anti-covid measures in preparation for the future Olympics. He also added that China has limited the purchase of grain from Kazakhstan and a number of other countries. This may confirm that restrictions are being introduced due to the pandemic.
The federal center of the Ministry of Agriculture for the development of exports of agricultural products Agroexport, citing data from the analytical agency UN Comtrade, reports that in 2020 our country entered the list of the 15 largest world exporters of wheat and rye-wheat flour. Its market share at that time was 1.7 percent or 77 million US dollars.
Tags: Russia, China, Kazakhstan, Turkey, Tajikistan, Israel, Flour, Georgia, Afghanistan, Turkmenistan, Iraq, Armenia
Write to us
Our manager will contact you soon
//= do_shortcode('[contact-form-7 id="284" title="Бесплатная консультация"]'); ?>