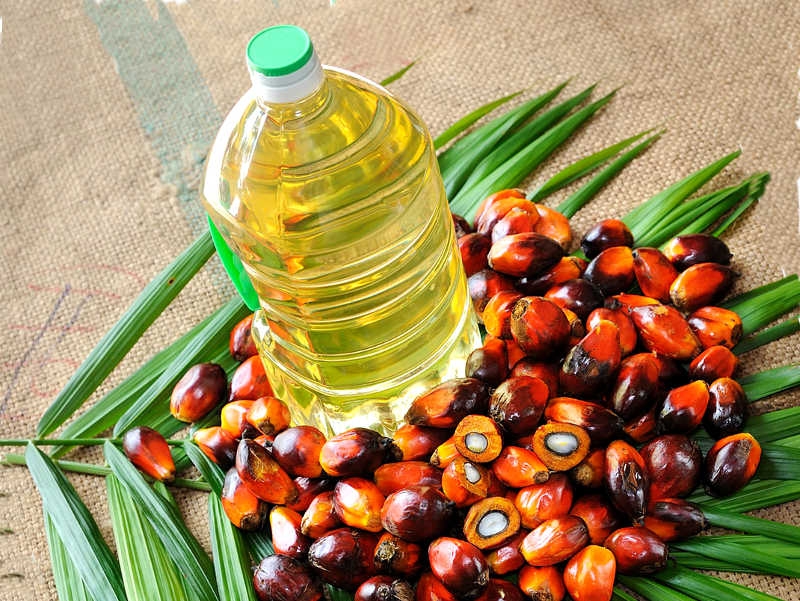 Omicron May Decide How Much Your Fried Food Costs
The new omicron variant sweeping across the globe is set to determine whether the blistering rally in palm oil will persist into 2022, which will affect the price of everything from cookies to ice cream and fried food.
Palm oil is the most widely consumed vegetable oil and is found in many packaged products sold in supermarkets. It's an essential component of cooking and is what gives fried products a crispy and crunchy texture.
The tropical oil has been a leading driver of a red-hot rally in edible oil markets, which has helped send global food costs to their highest in a decade. The surge has been fueled by lower supplies in Malaysia where producers are facing the worst-ever labor shortage. Just as the country was preparing to ease restrictions on the entry of migrant workers to boost palm oil output, the omicron strain raised its head, presenting a fresh challenge for the industry.
Top plantation executives are warning that more lockdowns will delay the arrival of workers in the second-biggest grower and curb palm oil supplies next year. Malaysian-listed FGV Holdings Bhd. currently has only 70% of its required labor on estates, and is pinning hopes that the first batch of 7,000 foreign workers that it plans to hire will arrive by the end of the first quarter.
"The omicron outbreak poses a risk of not only prolonging, but exacerbating the acute labor shortages faced by the Malaysian palm sector if key countries like Indonesia, Bangladesh and India fall under the 'ban list,'" said Carl Bek-Nielsen, chief executive director of United Plantations Bhd.
"This is concerning as the higher crop losses that have marred the industry in 2021 will likely continue into 2022," he added.
Malaysia's palm oil output may slide below 18 million tons this year, according to a growers' group that represents 40% of plantations by area. That's a drop of at least 6% from last year and the lowest annual volume since 2016.
Veteran analyst Dorab Mistry said this week that supply tightness could push up palm oil prices by more than 15% to a fresh record by the end of February. But other analysts are more cautious, flagging that current high prices are not sustainable. Thomas Mielke, executive director of Oil World, says the market has likely peaked and may ease in coming months as supplies recover.
Tags: price, Vegetable Oil, markets, Malaysia, palm oil, edible oil, omicron
Write to us
Our manager will contact you soon
//= do_shortcode('[contact-form-7 id="284" title="Бесплатная консультация"]'); ?>