North American Grain and Oilseed Review: Small gains for canola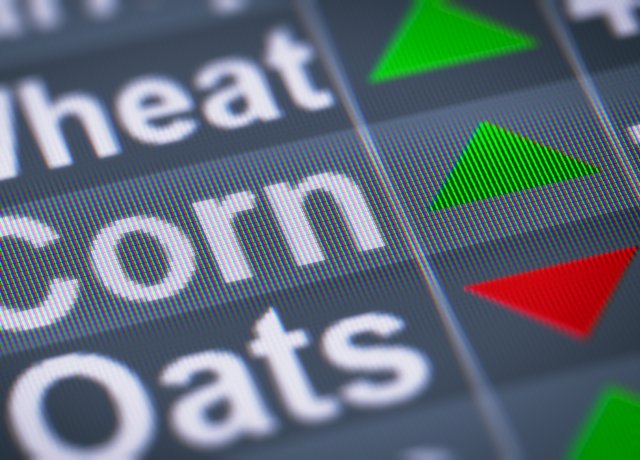 Canola futures on the Intercontinental Exchange (ICE) finished higher on Wednesday, but came away from larger increases.
An analyst said that's due in part to positioning ahead of tomorrow's reports on planted acres and quarterly stocks from the United States Department of Agriculture, as well as the Statistics Canada estimates on planted acres on Tuesday.
Global crude oil prices gave up their earlier gains, and were now moderately lower, which weighed on vegetable oils.
That led to small declines in Malaysian palm oil in its off session, but there were still upticks in the Chicago soy complex and European rapeseed.
The Canadian dollar was lower with the loonie at 77.57 U.S. cents, compared to Tuesday's close of 77.74.
There were 18,400 contracts traded on Wednesday, which compares with Tuesday when 22,636 contracts changed hands. Spreading accounted for 11,908 contracts traded.
Settlement prices are in Canadian dollars per metric tonne.
Price Change
Canola Jul 899.10 up 2.80
Nov 892.10 up 1.50
Jan 899.30 up 2.00
Mar 905.80 up 1.50
SOYBEAN futures at the Chicago Board of Trade (CBOT) were stronger on Wednesday, ahead of the two reports from the USDA.
The average trade guess put U.S. soybean acres for 2022/23 at 90.45 million, compared the March estimate of 90.96 million. In 2021/22, almost 87.2 million acres were planted.
Market expectations for soybean stocks average 965 million bushels, up 25.5 per cent from the same time last year.
Ahead of tomorrow's export sales report from the USDA, the trade foresees soybean sales at 100,000 to net cancellations of 300,000 tonnes of old crop. New crop sales are expected to be 100,000 to 500,000 tonnes.
ANEC reported Brazilian soybean exports were 10.15 million tonnes in June, with soymeal at 2.21 million tonnes.
The European Union said its soybean imports reached 27.1 million tonnes compared to 25.6 million a year ago.
CORN futures were lower on Wednesday, as pressure from wheat outweighed support from soybeans.
Market projections for planted corn acres average 89.86 million, slightly higher than the USDA's March estimate of 89.49 million. A year ago U.S. farmers planted 93.36 million acres.
June corn stocks are projected to be 4.34 billion bushels, for a 5.6 per cent increase from the previous June.
U.S. corn export sales are projected to be 200,000 to 700,000 tonnes of old crop and new crop to come in below 500,000 tonnes.
The U.S. Energy Information Administration reported ethanol production for the week ended June 24 averaged 1.05 million barrels per day, down a pinch from last's week average. Stocks are down 730,000 barrels at 22.75 million.
ANEC said corn exports from Brazil were 1.76 million tonnes in June.
A report pegged total corn production in Brazil for 2021/22 at a record 114.31 million tonnes.
The EU reported its corn imports hit 16.2 million tonnes, up from 15 million a year ago.
Ukraine said its corn exports for June were 1.09 million tonnes, falling 21.4 per cent from the previous June.
WHEAT futures were mixed on Wednesday, with losses in Chicago and Minneapolis, but a slight increase in Kansas City.
Planted all wheat acres for 2022/23 are projected to be 47.02 million, a dip of 0.7 per cent from the March estimate.
Total wheat stocks are expected to be 685 million bushels, down 18.9 per cent from the previous June.
U.S. wheat export sales are projected to be 200,000 to 600,000 tonnes.
Ukraine said its wheat exports in June came to 122,000 tonnes, plummeting 75.5 per cent from the previous June.
In international wheat purchases, Jordan acquired 60,000 tonnes, Taiwan bought 40,000 tonnes, while Pakistan issued a tender for 500,000 tonnes.
Tags: corn, vegetable oils, export, Soybean, wheat, rapeseed, palm oil, futures, сanola
Write to us
Our manager will contact you soon
//= do_shortcode('[contact-form-7 id="284" title="Бесплатная консультация"]'); ?>