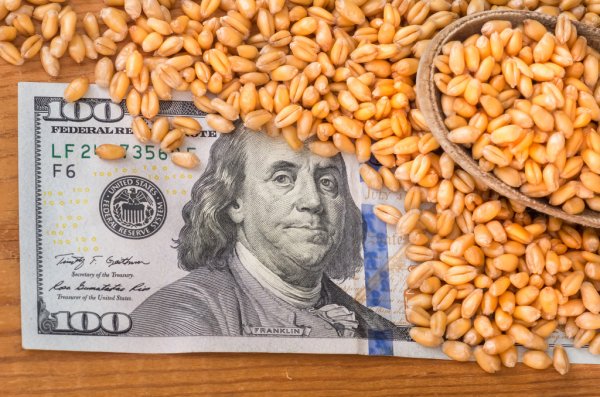 North American Grain and Oilseed Review: Canola fails to hang on to early gains
Intercontinental Exchange (ICE) canola futures pulled back on Monday, after rallying to new contract highs during the overnight session.
Downward pressure came from the liquidation of the January contract as well as market concerns over the new Omicron strain of COVID-19. Losses in the Chicago soy complex and European rapeseed also weighed on values, while those for Malaysian palm oil were mixed.
The trade will get some clarity on this year's crop production in Canada when Statistics Canada releases its report on Dec. 3. Expectations point towards declines in the production of canola and other major crops.
Australia reported its 2021/22 canola crop is to jump by 27 per cent at a record 5.7 million tonnes.
At mid-afternoon the Canadian dollar was virtually unchanged, despite gains in the United States dollar. The loonie was at 78.31 U.S. cents, compared to Friday's close of 78.30.
There were 26,570 contracts traded on Monday, which compares with Friday when 20,719 contracts changed hands. Spreading accounted for 14,480 contracts traded.
Settlement prices are in Canadian dollars per metric tonne.
Price Change
Canola Jan 1,027.40 dn 11.50
Mar 998.10 dn 5.80
May 959.20 dn 4.30
Jul 915.50 dn 2.10
SOYBEAN futures at the Chicago Board of Trade (CBOT) were weaker on Monday, as export inspections remain well behind those during 2020/21.
The United States Department of Agriculture (USDA) reported soybean export inspections of 2.14 million tonnes for the week ended Nov. 25. Those were down 11.9 per cent from the previous week. The year-to-date inspections come to 21.12 million tonnes, significantly lower than the 27.27 million this time last year.
With rain in the forecast, Agroconsult stated Brazil is very likely to have an early harvest for its soybean crop, especially with planting in the country's southern regions already at 80 to 99 per cent complete. The consultancy pegged the Brazilian soybean crop at a record 144.6 million tonnes. That's 0.42 per cent more than the USDA's estimate and 1.8 per cent above CONAB's forecast.
The Buenos Aires Grain Exchange (BAGE) reported soybean planting in Argentina reached 39 per cent complete, slightly behind the normal pace.
CORN futures were lower on Monday, with downward spillover from soybeans.
The USDA said corn export inspections amounted to 766,063 tonnes, down 7.2 per cent from a week ago. The year-to-date inspections total 8.58 million tonnes versus 10.34 million the same time last year.
Agroconsult projected total corn production in Brazil at 124 million tonnes for 2021/22. Planting of the first crop was pegged at 32 per cent done, close to the average pace.
WHEAT futures were down on Monday, with significant losses for Chicago and Kansas City while Minneapolis pulled back a little.
A stronger U.S. dollar was increasing the cost of exports.
Wheat export inspections jumped 30 per cent on the week at 250,651 tonnes. The year-to-date hit 10.75 million tonnes, compared to the 12.94 million a year ago.
The BAGE placed Argentina's wheat crop at 20.3 million tonnes.
Tags: prices, soybean futures, corn futures, wheat export, canola futures, wheat futures
Write to us
Our manager will contact you soon
//= do_shortcode('[contact-form-7 id="284" title="Бесплатная консультация"]'); ?>