EU works with UN to 'deblock' Ukrainian wheat exports to Egypt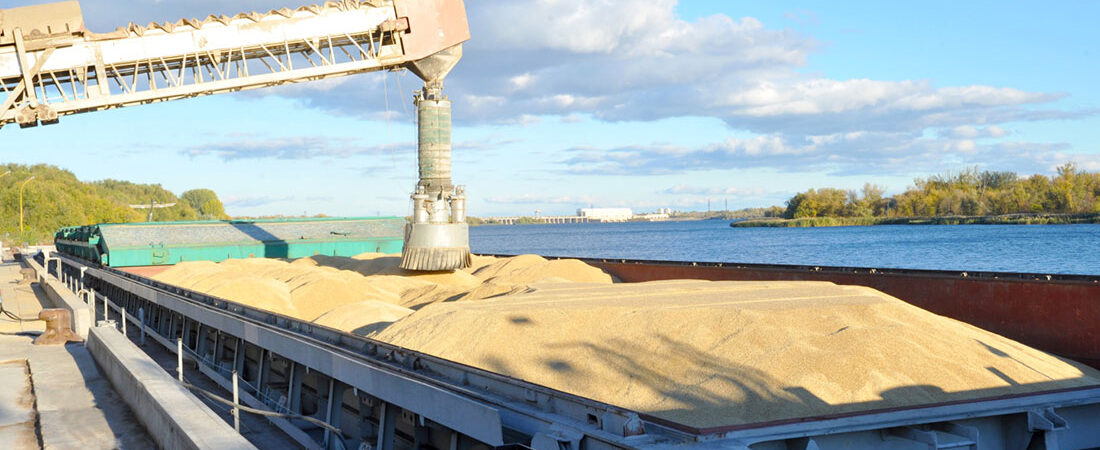 The European Union (EU) is cooperating with the United Nations, for Egypt, on the efforts to "deblock" the Ukrainian wheat exports, said High Representative of the European Union for Foreign Affairs and Security Policy Josep Borell in comments to reporters on Sunday in Luxemburg.
"20 million tons of wheat missing in the international market. 20 million tons means a lot of bread. If we don't deblock the Ukrainian exports, we will be in a severe condition," he told a group of reporters after giving a joint press briefing with Egyptian Foreign Minister Sameh Shourky at the ninth session of the EU-Egypt Association Council in Luxemburg on Sunday.
Borell continued that 60 million tons have to be exported to the international market after harvesting this season's crops. He added that the EU gave Egypt 100 million euros immediacy to support food security by enhancing the agriculture field and the stockpiling of food.
Minister of Foreign Affairs Sameh Shokry headed Sunday to Luxembourg to co-chair – with High Representative of the European Union for Foreign Affairs and Security Policy Josep Borell – the ninth session of the EU-Egypt Association Council.
Shoukry and Borell held bilateral meetings to discuss the priorities of the two side's partnership over the coming five years to be a guide for the two sides' action, Borell said in his comments on Sunday.
He also added that the negotiations and the cooperation will tackle the controversial Grand Ethiopian Renaissance Dam (GERD).
Sameh Shoukry said that Egypt has demonstrated its reliability as an effective partner that can address all the challenges they jointly face in a positive and objective manner.
"We are happy to continue to promote this relationship for best and trust for all sides. We see the development and intensification of the relationship on the all levels," Shoukry added.
Shoukry added that Egypt is looking forward to continuing the discussions with the Foreign Ministers of the association on Monday for an in-depth dialogue related to the bilateral relation and to the regional and global conditions, and on certainly on the economic consequences as the global economies are facing is very severe.
Shoukry continued that Egypt will be a productive partner through its creation of the eastern Mediterranean gas hub and the ability to provide energy reliably and consistently and also in the area of renewable and cleaner energy.
He continued that Egypt is embarking on hosting the Cop 27 conference in Sharm El Sheikh, adding that during the conference Egypt would launch the varieties and regional and global initiatives. He added that Egypt, during the COP 27 agenda, will promote its ability to be a major producer of green energy whether wind, solar or hydrogen.
Tags: Ukraine, exports, Egypt, crops, Bread, European Union, wheat, International market, United Nations, food security, Food, cooperation, deblock
Write to us
Our manager will contact you soon
//= do_shortcode('[contact-form-7 id="284" title="Бесплатная консультация"]'); ?>