EU ruling opens up marketing opportunities for Australian plant-based food exporters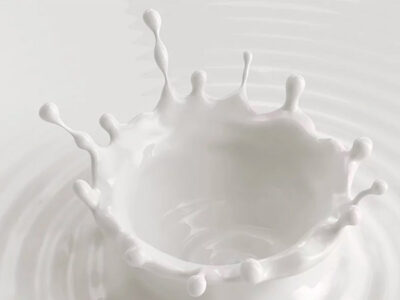 Australian plant-based food exporters will have more flexibility to market their products in the European Union. This comes after the European Commission withdrew an amendment which prohibited plant-based food companies from using dairy-related wording in their marketing.
European Parliament withdraws Amendment 171
The European Parliament withdrew Amendment 171 in May 2021. This amendment, passed by the European Commission in late 2020, effectively banned dairy-related wording such as "buttery" and "creamy" for plant-based substitutes.
This vote followed on from a 2017 ruling that banned the plant-based industry from using terms like "milk", "butter", "cheese" and "yoghurt".
The withdrawal of Amendment 171 took place ahead of the EU´s "super trialogue", where EU institutions will discuss the Common Agricultural Policy. It is unclear why the Amendment was withdrawn but it is likely linked to pressure from consumers, plant-based food companies and associations, and opponents such as WWF, Greenpeace, the European Consumer Organisation and even environmental activist Greta Thunberg.
What this means for Australian plant-based exporters to the EU
Australian plant-based food exporters can market their products with similar dairy-based attributes to win market share in this fast-growing food category.
Exporters can use:
Similar packaging formats: a carton for plant-based milk, or a block for plant-based margarine.
Visual images that could imitate or evoke dairy: for example, a milk swirl on a package of plant-based milk.
Science-based claims comparing products to their dairy counterparts: for instance, "half the carbon emission of dairy butter".
Allergen information that relates them to dairy: for example, "does not contain milk".
Use dairy-related descriptive wording: examples include "creamy", "buttery", "use like cooking cream" or "vegan alternative to yoghurt".
Some restrictions still apply to plant-based products and are enforced by the EU. For instance, companies are prohibited from using specific dairy terms to refer to their products, including "milk", "whey", "butter", "buttermilk", "cheese" and "yoghurt".
Europe is hungry for plant-based foods
Plant-based foods is a promising segment for Australian exporters if they are quick to act as local and international competition is closing in.
The Smart Protein Plant-based Foods in Europe report found that Europeans' consumption of plant-based foods grew 49% in the 2018–2020 period.
The EU-funded report also found the total sales value of plant-based foods was €3.6 billion in 2020, up from €2.4 billion in 2018. Sales covered the following plant-based categories: meat, milk, yoghurt, cheese, ice cream and fish.
The report includes information on plant-based food sales and growth in 11 EU countries, including Austria, Belgium, Denmark, France, Germany, Italy, The Netherlands, Poland, Romania, Spain and the UK.
Other regulations to be aware of
The EU market is heavily regulated and plant-based foods are no exception.
The European Food Safety Authority has information on EU standards for food supplements.
The Centre for the Promotion of Imports has guidance on exporting plant proteins for health products to Europe.
Australian exporters can also contact the Department of Agriculture, Water and the Environment for further guidance.
Tags: EU ruling, marketing opportunities, Australian exporters, plant-based food
Write to us
Our manager will contact you soon
//= do_shortcode('[contact-form-7 id="284" title="Бесплатная консультация"]'); ?>