Despite worsening crops in July, USDA raises US soybean production estimate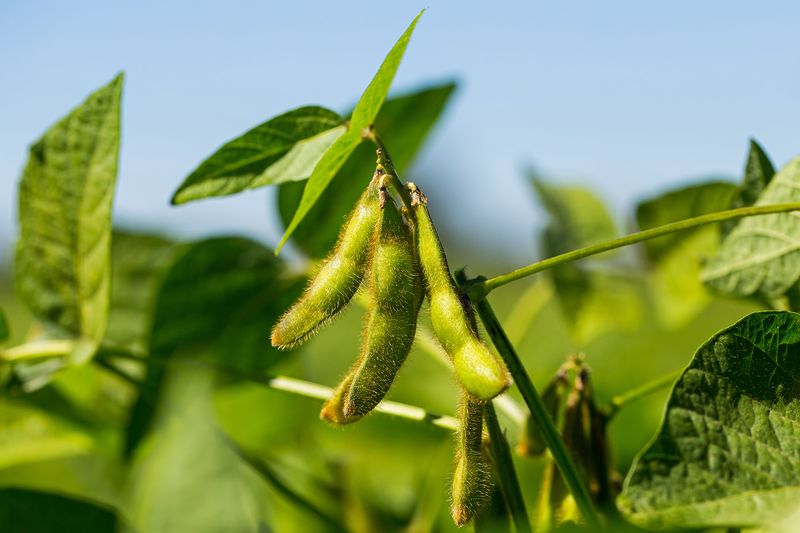 The August report from the United States Department of Agriculture (USDA), released last Friday (12), surprised by bringing adjustments with biases contrary to those expected by the market. As a highlight, USDA brought positive adjustments to US production and stocks for the 2022/23 season, as the market was expecting cuts. Faced with this, the report was considered bearish. Anyway, the weather is still a big factor until September. We understand that there is room for major negative corrections in Chicago in the coming few weeks. In any case, we cannot rule out new surprises in the upcoming USDA monthly reports. The market is now awaiting the numbers of the Pro Farmer Crop Tour, which takes place between August 22 and 25.
USDA indicated that the US soybean crop is expected to reach 4.531 bln bushels in 2022/23, equivalent to 123.3 mln tons. Yield was indicated at 51.9 bushels per acre. In July, the indications were 4.505 bln bushels – 122.6 mln tons – and 51.5 bushels, respectively. The market was betting on 4.471 bln bushels or 121.7 mln tons.
Ending stocks are projected at 245 mln bushels or 6.67 mln tons. In July, the figure was 230 mln bushels or 6.26 mln tons. The market was betting on a carryover of 227 mln or 6.18 mln tons. USDA indicated the crush at 2.245 bln bushels (61.09 mln tons) and exports at 2.155 bln (58.65 mln tons). Last month, the forecast was 2.245 bln (61.09 mln tons) and 2.135 bln (58.1 mln tons), respectively.
For the 2021/22 season, the Department indicated production at 4.435 bln bushels, or 120.7 mln tons. Stocks were indicated at 225 mln bushels or 6.12 mln tons. Last month, the figure was 215 mln or 5.85 mln tons. The market was betting on 228 mln or 6.2 mln.
Regarding the global picture, USDA projected the world soybean crop in 2022/23 of 392.8 mln tons. In July, the projection was 391.4 mln tons. Ending stocks are estimated at 101.41 mln tons, against 99.61 mln tons in July. The market expected ending stocks of 99.2 mln tons.
USDA projects the US crop at 123.6 mln tons, against 122.6 mln in July, as already mentioned. The Brazilian crop was indicated at 149 mln, and the Argentine crop at 51 mln tons, without changes. China is expected to import 98 mln tons, with no change in the forecast.
For the 2021/22 season, global production is estimated at 352.74 mln tons, with ending stocks of 89.73 mln. The market projected a carryover of 88.9 mln tons.
The estimate for the Brazilian crop was maintained at 126 mln, and the forecast for Argentina remained at 44 mln. The figure for Chinese imports stood at 90 mln tons, repeating July.
Tags: USDA, Soybean, US, Production, crop, yield, stocks, Market
Write to us
Our manager will contact you soon
//= do_shortcode('[contact-form-7 id="284" title="Бесплатная консультация"]'); ?>