Country Focus: Uzbekistan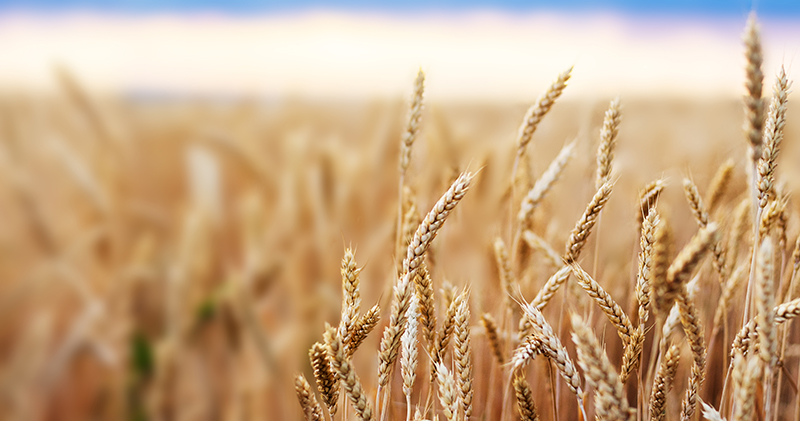 Agriculture is an important sector for Uzbekistan, a double land-locked country with the highest population in Central Asia, accounting for 25% of GDP and employing 26% of the labor force.
With wheat consumption estimated at 8.5 million tonnes in 2022-23, it is one of the largest key consumers of the grain in Central Asia. Domestic wheat production will cover about 78% of that expected consumption.
Uzbekistan imports high quality wheat from Kazakhstan, but in recent years has relied less on flour imports from that nation. Uzbek millers also have taken market share from Kazakhstan millers exporting to Afghanistan.
Wheat imports in Uzbekistan averaged 3.2 million tonnes over the last five years while exports, mostly wheat flour to Afghanistan, increased to 1 million tonnes in 2021, according to the US Department of Agriculture (USDA).
Uzbekistan has seen major reforms aimed at building a more open and market-oriented economy, including a switch to market prices starting June 1, 2022, for the purchase and sale of grain. The government is planning to auction facilities from the state-owned milling holding company Uzdonmahsulot, although the process has experienced delays.
The government's policies emphasize the importance of the agricultural sector as a driver of an export-oriented economy and focus on revitalizing rural areas and the production potential of small-holder (dehkan) farms.
Uzbekistan has a land area of 44.8 million hectares of which 4.5 million hectares is arable. Its primary cultivated crops include cotton, wheat, barley, rice, corn, potatoes and fruits and vegetables. The main areas for grain production are in the southern regions of the country, including Kashkadarya, Samarkand, Jizzakh, Ferghana, Tashkent and Surkhandarya.
While Uzbekistan was part of the Soviet Union, about 70% of its land was devoted to cotton production with fodder crops grown in rotation to support livestock production. Wheat mostly was imported from other regions of the Soviet Union, with local production meeting only 20% of domestic demand, according to a report from the International Center for Agricultural Research in the Dry Areas (ICARDA).
Following its independence in 1991, access to food imports was uncertain and it became important for the nation to ensure its food security through domestic production, ICARDA said.
Now, Uzbekistan produces a significant amount of grain for use domestically. Total cereal output in 2022 is forecast at 7.2 million tonnes, a 3% increase from the five-year average, the FAO said, due to overall conducive weather conditions during the season. Wheat output is expected to be slightly above-average while corn and rice production will be near-average.
The USDA said Uzbekistan produced 6 million tonnes of wheat in 2021-22 and estimates production will increase to 6.6 million tonnes in 2022-23. The harvested area is estimated at 1.4 million hectares, a 3% increase from last year.
Naan is a staple food of nearly all Uzbeks, but the low gluten and high starch content typical of the domestically grown wheat makes it less desirable for baking naan. As a result, tandoor bakers have been key demand drivers for Kazakhstan flour and wheat.
Uzbekistan will import a near-average level of 3.3 million tonnes of wheat, the FAO said. It noted that imports of wheat flour have dropped 70% from 2011-12 to 2021-22, while purchases of high-quality wheat grain have increased sharply due to an improved local milling capacity.
To improve the country's food security, the government has continued to emphasize wheat production and supported poultry and animal farming the last several years. From 2022-25 the government will offer small family farms 10-year leases on 200,000 hectares of cotton and grain land transferred from large farms and clusters, according to the International Trade Administration (ITA).
Data: International Grains Council
The government aims to increase farmers' income by at least twice and ensure a minimum 5% annual growth of agriculture from 2022-26 through development programs, application of advanced scientific achievements, digitization and adoption of new technologies.
A primary focus of agriculture reform is creating vertically integrated clusters and a cooperative system providing a complete production chain from the field to consumers.
Gross domestic product growth is expected to decline from 7.4% in 2021 to about 5% in 2022, the FAO said. Logistical challenges linked to the sanctions on Russia will decrease private consumption growth, the World Bank said.
"Private investment and exports will grow strongly, and the current account balance will improve due to strong global commodity prices and increasing remittances," the FAO said.
The average inflation rate is forecast to increase from 10.7% in 2021 to 12% to 14% in 2022, due to high prices for imported commodities, especially food items, according to the FAO.
Looking ahead, the World Bank said risks include a prolonged war in Ukraine, further sanctions on Russia and tighter global financial conditions. Positives, however, include higher global commodity prices and stronger productivity growth due to structural reforms.
The state-owned milling holding company Uzdonmahsulot includes 43 mills that purchase around 4 million tonnes of the domestic harvest at subsidized prices. After the 2016 death of President Islam Karimov, following nearly three decades of leadership, wheat and flour prices were liberalized and investment in private milling capacity has increased.
The government ended state-subsidized purchases of grain and moved to market pricing on June 1, 2022. The government's privatization plan includes auctioning off 24 of Uzdonmahsulot's mills in a first stage, but there have been delays in the process.
Government officials were told to organize the registration of farmers and grain-growing clusters on the exchange, assign them brokers and train them in exchange trading.
"There will be no restrictions on the movement of grain sold through the exchange," said President Shavkat Mirziyoyev.
He said in media reports that the cost for producing flour at the state-run mills was 20% to 25% higher than the private facilities and profitability was half. Uzdonmahsulot has $164 million in debt, of which more than half it has no hope of repaying.
In the last three years, about 160 private grain processors have started operations in the country. Private millers accounted for 54% of the 3.5 million tonnes of flour that was produced last year.
Data: USDA Foreign Agricultural Service
Tags: Kazakhstan, grain, prices, estimate, agriculture, Production, wheat, imports, wheat flour, Uzbekistan, Market, consumption, cotton, Central Asia
Write to us
Our manager will contact you soon
//= do_shortcode('[contact-form-7 id="284" title="Бесплатная консультация"]'); ?>