China's quest to secure its 'Rice Bowl': Challenges to its food security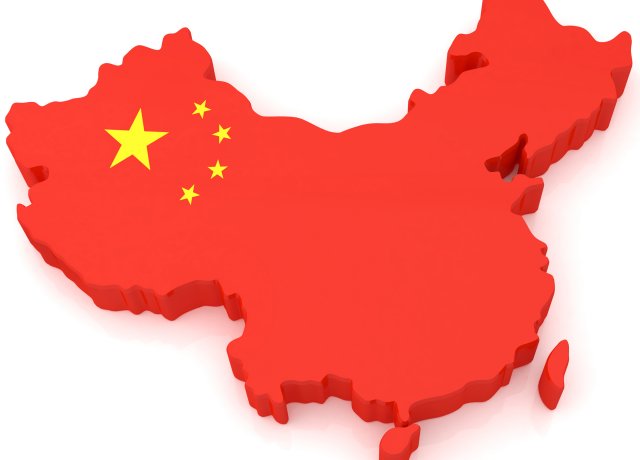 In June 2021, President Xi Jinping declared that China had achieved CCP's first centenary goal to become a 'moderately prosperous society' with zero absolute poverty. As the nation moves to attain its second centenary goal, which is to build a 'modern socialist country', Xi knows he has to pivot back to the rural hinterlands to perennially secure his people's 'rice bowl'—by increasing grain quality and output.
Throughout its civilisational history, China has faced major famines. Ever since the Chinese Communist Party (CCP) took reigns of mainland China in 1949, the country has witnessed major setbacks when it comes to food security. One such major setback was the Great Chinese Famine (1959-61) a man-made disaster during the Great Leap Forward movement which is said to have killed nearly 45 million people. Some of the older generations alive today have horrid memories of the famine.
The Party has crafted a narrative that credits the nation's leadership for being able to deal with nation's challenges. Citizens are expected to place their faith in their party and their leader Xi Jinping. However, China's food security faces certain perils.
China holds the distinction of being the world's largest importer of food products—grains, meat, and seafood included. It is also the fourth largest buyer of agricultural land abroad. However, the outbreak of the COVID-19 pandemic left an adverse impact on international food supply chains and although China has ample stockpiles of corn, rice, and wheat, it depends on global markets for pork and soybean which are part of the staple Chinese diet.
The world continues to view China's aggressive rise with suspicion, especially as it does little to allay the fears of the international community. Trade frictions, allegations of food hoarding and land grab, belligerent military posturing in Asia-Pacific, and the overall global perception of its handling of the COVID-19 outbreak—these are merely a few reasons for China to accelerate efforts to look inwards and attain self-reliance.
To further exacerbate food insecurity concerns, there were widespread incidents of panic buying and hoarding in November last year, when a Ministry of Commerce directive to local governments to stabilise food prices for winter months was widely speculated to mean a possible incoming COVID-19 wave or an outbreak of war with Taiwan.
Over the years, China has shifted its policy focus towards self-sufficiency in food. In the 1990s, China's leadership ordered for establishing a National Grain Stockpile to coordinate central and regional food reserves—which today is claimed to be one of the world's largest stockpiles. In 2006, a 'red line' was established, under President Hu Jintao, at 1.8 billion mu of land (120 million hectares) to ensure that urbanisation and industrialisation drives did not encroach into arable lands that was to be utilised for agriculture.
An ambitious target of 95 percent self-sufficiency in grains was set, i.e., 95 percent of domestic demand should be met through domestic supplies—which China claims it has ensured till date. To ensure accountability in provinces, political responsibility to prevent food shortages was assigned to provincial governors and local party functionaries. In April 2021, President Xi Jinping through the National Congress enacted a law that banned binge eating and food wastage to instill values of conservation amongst the general public.
In 2021, the Chinese central authority issued the year's first policy document called 'Document No. 1', which is seen as an indicator of national policy priorities. For the 18th consecutive year, the document focused on food and agriculture. However, a significantly important policy change was in the promotion of Genetically Modified (GM) technologies in seed industries and commercial usage of GM crops. China's Agriculture Minister Tang Renjian declared that seeds are the new "semiconductor microchips" in agricultural technology, and they shall be instrumental in securing grain output.
Unlike countries like USA where private players are involved in three-quarters of the research in seed technologies that leads to commercial applications, in China, the number stands at 10 to 20 percent. Thus, CCP has instructed the Ministry of Agricultural and Rural Affairs to provide the government's direct support to leading private seed enterprises. Acquisition of multinational corporations has been considered the quickest way for China to acquire seed technology. One of the most high-profile acquisitions has been that of Swiss food-tech giant Syngenta in February 2016 by state-owned ChemChina for US $43 billion.
On 24 December 2021, China adopted a revised Seed Law which shall come into effect from 31st March 2022. The revised law increases commercialisation and standardisation of GM technology in the seed industry and brings it in line with international standards. However, Chinese government has been drawing flak for promoting GM foods.
Despite China's leadership's go-ahead for GM corn and soyabean after passing them through biosafety evaluations in 2020, it has met with resistance from the Chinese public at large. Policymakers in Beijing have been unsuccessful in building trust amongst the citizens that GM foods are safe for consumption. The public has seen its share of food safety scandals in the past.
However, this is only part of the problem. Till date, China continues to be an agrarian society but it faces the daunting task of feeding the world's largest population on just 7 percent of world's arable land. A survey conducted by the Ministry of Natural Resources stated that China's arable land area towards the end of 2019 had reduced by 6 percent to 1.28 million square kilometres, as compared to 2009—a majority of it converted into forests, urban areas or industrial hubs. Since 1990s, incessant and inefficient use of chemical fertilisers has polluted and depleted groundwater table and soil quality.
China also happens to be the largest emitter of greenhouse gases in the world since 2006. In 2020, China's carbon emissions broke records by reaching nearly 14 billion tonnes (GtCO2) contributing to 27 percent of the global emissions, as per reports by the Rhodium Group. Particularly, a major source of carbon emission in China arises from livestock cultivation. As per the 'Journal of Integrative Agriculture', net greenhouse gas emissions from the pork industry in China increased 16 million tons (Mt) of carbon dioxide equivalents (CO2eq) during the study period 1976-2016, further adding to the national carbon footprint.
The greenhouse gas emissions have a direct contribution to loss in crop yields. According to a study by Nature Food, China saw an increase in Ozone pollution resulting in diminishing yields of wheat, rice, and maize at 33 percent, 23 percent and 9 percent, respectively.
In 2021, heavy rainfall led to flooding in many provinces in China. Henan province, for one, experienced loss of 2.4 million acres of crops fields. The province produces one-third of China's wheat supply and nearly one-tenth of its corn, vegetable, and pork. The World Meteorological Organization (WMO) has hailed climate change caused due to anthropogenic factors as the main reason for flooding in China and other countries. Thus, the need of the hour for the leadership is to ensure the adoption of sustainable and environmentally safe practices in food production.
The socio-economic effects of the ageing population in China, especially in rural areas, have an impact on food production and consumption. Urbanisation rate in China was at 57 percent in 2016, and might go up to 65 percent by 2025, and 80 percent by 2050. These figures raise an important question—who shall be a part of food production in rural areas if society continues to undergo such transitions?
Ever since he came into power 10 years ago, food security has been one of Xi's prime areas of focus. "Food security is an important foundation for national security. Guaranteeing national food security is an eternal issue, and this string cannot be loosened at any time" claims the President.
The 'string' which Xi refers to is extremely vital to the longevity of his presidency. In 2013, he had reminded his officials to take heed of USSR's disintegration in 1991 and to keep in mind the reasons for the same—that the then Russian leadership had permitted the public denigration of Soviet leaders like Lenin and Stalin. In China, excessive rise in food grain prices was one of the factors that led to the Tiananmen Square protests in 1989 and Xi will not let public criticism of food security programmes adversely affect his political career. The National Congress, which assembles once in five years, shall convene towards the end of this year and determine who forms part of the future leadership, which Xi aspires to lead.
Despite enacting a national anti-food wastage law, Beijing must realise that China has transformed into a relatively more prosperous country. With growing urbanisation and rising income levels in urban and rural areas, dietary consumption is bound to increase in the world's largest population. The CCP had always promised its people abundance in food and grains. Now that citizens have begun to enjoy the fruits of a 'moderately prosperous society', an important question arises—are various components of China's food policy realistic enough to secure the 'rice bowl' or are they mere political gimmicks to secure Xi's presidency?
Tags: China, grain, Meat, импортер, food security, rice bowl, seafood
Write to us
Our manager will contact you soon
//= do_shortcode('[contact-form-7 id="284" title="Бесплатная консультация"]'); ?>