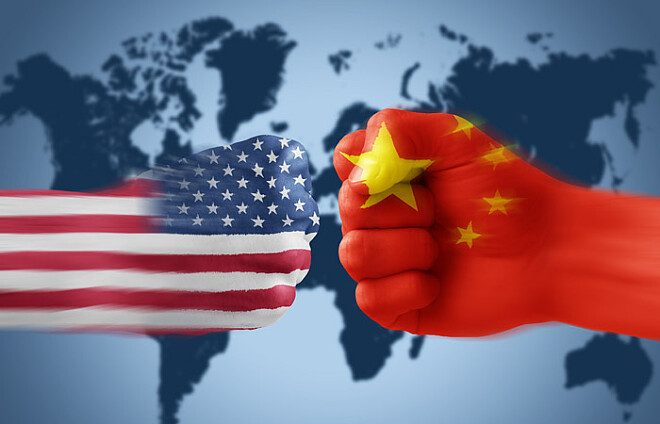 China food security: time to boost domestic output as focus on imports 'fundamentally incompatible'
China's focus on self-reliance in food security this year means stronger domestic production and so fewer imports over time, analysts say
Food supply self-reliance has become a hot political issue and economic priority ahead of the 100th anniversary of the Chinese Communist Party this year
As it bids to ensure the security of its food supply, China will switch to paying more attention to improving its domestic production having relied on record import levels during a coronavirus-hit 2020, a trade which is likely to stabilise or even start to drop this year.
Included in its dual circulation strategy, food supply self-reliance has become a hot political issue and economic priority ahead of the 100th anniversary of the Chinese Communist Party this year.
That is likely to impact the long term outlook for China's strategy, but for now at least in the short term, purchases of US produced grains have continued at a strong pace, in line with the requirements of the phase one trade deal.
Just over a week after Joe Biden was inaugurated as the new president of the United States, Chinese buyers bought 5.86 million tonnes of American corn at the end of January, marking the highest weekly purchase since records began in 1999 and a sharp rise from 75,899 tonnes a week earlier.
During the first four weeks of January, a total of 978,353 tonnes of US corn was shipped to China, over 730 times the amount during the same period in 2019, while net sales of American soybeans to China were over four times that of the previous-year period, according to the United States Department of Agriculture (USDA).
Substantial grain purchases by China amid an increasingly tight worldwide supply, in addition to lower-than-expected production and inventories in the US, helped send global food prices to their highest level since July 2014 in January, according to the Food and Agricultural Organization of the United Nations.
Against this backdrop, the USDA projected in January that China will import 17.5 million tonnes of corn from all origins in the trade year ending in September, up 1 million tonnes from the previous forecast in December and over double the amount in the 2019/20 agricultural trade year.
USDA forecasts for Chinese imports of wheat, rice, coarse grain and sorghum were also revised up substantially,
In its January report, the Chinese Agricultural Outlook Committee under the Ministry of Agriculture and Rural Affairs also revised up the estimates for China's imports of corn and soybeans in the 2020-21 trade year by 3 million tonnes each.
Both Beijing and Washington cited stronger demand for feed grains like corn and soybeans as the reason for the revisions due to a faster-than-expected recovery in Chinese pig production from the outbreak of African swine fever.
The disease that broke out three years ago, wiped out around half the pig population in China, both the world's largest producer and consumer of pork.
But at the end of 2020, China's hog population was up 31 per cent from the previous year, restoring 91.2 per cent of the country's pre-African swine fever level.
"A massive pork shortage will turn into a surplus in the second half of 2021," said Rory Green, China and South Korea economist at TS Lombard. Excessive dependence of foreign food sources is fundamentally incompatible with the renewed focus on self-reliance and national security.
Even though that rise fuelled higher projections for China's corn imports this year, Green added that the demand for foreign crops would likely taper off, if not this year, then in 2022.
"Excessive dependence of foreign food sources is fundamentally incompatible with the renewed focus on self-reliance and national security," he said.
Green's view was echoed by Ma Wenfeng, a senior analyst with Beijing Orient Agribusiness Consultant, who said that China's grain imports this year were likely to remain stable at last year's levels or even decrease, instead of climbing further.
"[The importers] appear to be just carrying out the contracts signed in advance, [but] there are unlikely to be many new [purchase] commitments, there is no food shortage in China," Ma said, noting that recent floods, typhoons and droughts have had only a limited impact on grain output.
Many of the crops imported recently are expected to be used to rebuild China's stockpiles rather than flow directly into the market.
Pan Chenjun, senior analyst of animal protein at Rabobank, said China's pork imports would decline from the record high of 4.39 million tonnes in 2020 due to rising domestic production.
"Given China continues to dominate global trade, China's expected reduction in [pork] imports in 2021 will have ramifications for the rest of the world, especially in Europe, where trade bans for German exports have boosted local supply and are weighing on the market," Pan said.
China and other Asia countries banned pork imports from Germany – one of the world's largest pork exporters – in September after an outbreak of African swine fever among wild boar. The bans could last until no new cases are detected for 12 months, according to European analysts.
In China, worries about new forms of African swine fever and more frequent outbreaks in northern and northeastern provinces have emerged in recent weeks, which experts said could have an impact on the continued recovery of the nation's pig production.
China's agriculture ministry confirmed an outbreak of African swine fever at a farm with 1,015 pigs in Guangdong province towards the end of January, with a total of 214 pigs dying, while the rest were culled to prevent spread of the new disease.
Despite the risk of a renewed African swine fever flare up, strong imports in January point to continued strong domestic demand, at least in the short term.
The latest record purchase of US cereal grains sat at the top of China's historic 140 million tonnes of grains import in 2020, when Beijing was facing the purchase pressure brought on by the phase one trade deal signed with the Trump administration in January last year and seeing a more unpredictable and unfriendly outside world amid the coronavirus pandemic.
"That's mainly because the imports have advantages in quality or price, not because there is a domestic supply shortage," said Qin Yuyun, chief of grain reserves at China's National Food and Strategic Reserves Administration.
Chinese buying enthusiasm is still being seen in other farm commodities, even reversing informal import bans suspected to be based on political grounds.
The country took delivery of 144,300 tonnes of foreign canola in January, a jump of 207.6 per cent from a year earlier, with another 258,800 tonnes expected to arrive in February, up 11.64 per cent year on year, according to China's Ministry of Commerce.
Due to the sharp increase in Chinese demand, Canada, the world's biggest canola grower, is running short of the oilseed some six months before the next harvest.
In early 2019, China effectively banned imports of Canadian-grown canola, which at the time was suspected to be retaliation for Canada's seizure of Huawei Technologies Co. chief financial officer Meng Wanzhou at the request of the US for violating Iran sanctions.
China cited pest infections as the reason for restricting the Canadian canola imports, a similar reason it cited when restricting imports of some Australian agriculture products last year as part of their escalating bilateral trade dispute.
Citing the need to protect itself from foreign instabilities, China's leadership has stressed the need for self reliance, particularly in the nation's food supply.
At several meetings in December, Chinese President Xi Jinping underscored that grain security was one of the nation's top priorities for 2021, with strict bans on the planting of non-grain crops and a focus on breakthroughs in new seed development to create higher yields from the country's limited farmland.
China's agricultural ministry later doubled down on Xi's priorities, and at a meeting at the start of February, its Party group approved an action plan for stabilising and increasing grain output this year.
New agricultural minister, Tang Renjian, confirmed that authorities would ensure that the annual output would be more than 650 million tonnes.
The National Development and Reform Commission, the country's top economic planning agency, had already decided in September to keep the 2021 low-tariff import quotas for the strategic gains of wheat, corn and rice unchanged from 2020, despite rising purchases from abroad. China is a nation with 1.4 billion people rather than a small country, it will cause big problems if we rely too much on foreign crops to feed our own population.
Wang Hongguang, executive director of Peking University's China Centre for Strategic Studies, projected in a book published in November that China's annual grain imports could be controlled at around 100 million tonnes in the foreseeable future.
"In 2021, pork and corn supply and demand dynamics are set to reverse under state intervention," said TS Lombard's Green, noting Beijing was likely to try to solve its corn shortage by cutting demand rather than increasing supply.
But he said the recovery of the pig population and larger chicken production might boost China's demand for soybean imports.
"Imported grain is no more than a supplement," added Ma from Beijing Orient Agribusiness Consultant.
"China is a nation with 1.4 billion people rather than a small country, it will cause big problems if we rely too much on foreign crops to feed our own population."
Tags: China, corn, USDA, rice, African Swine Fever, US, wheat, импорт
Write to us
Our manager will contact you soon
//= do_shortcode('[contact-form-7 id="284" title="Бесплатная консультация"]'); ?>