China commences new garlic export season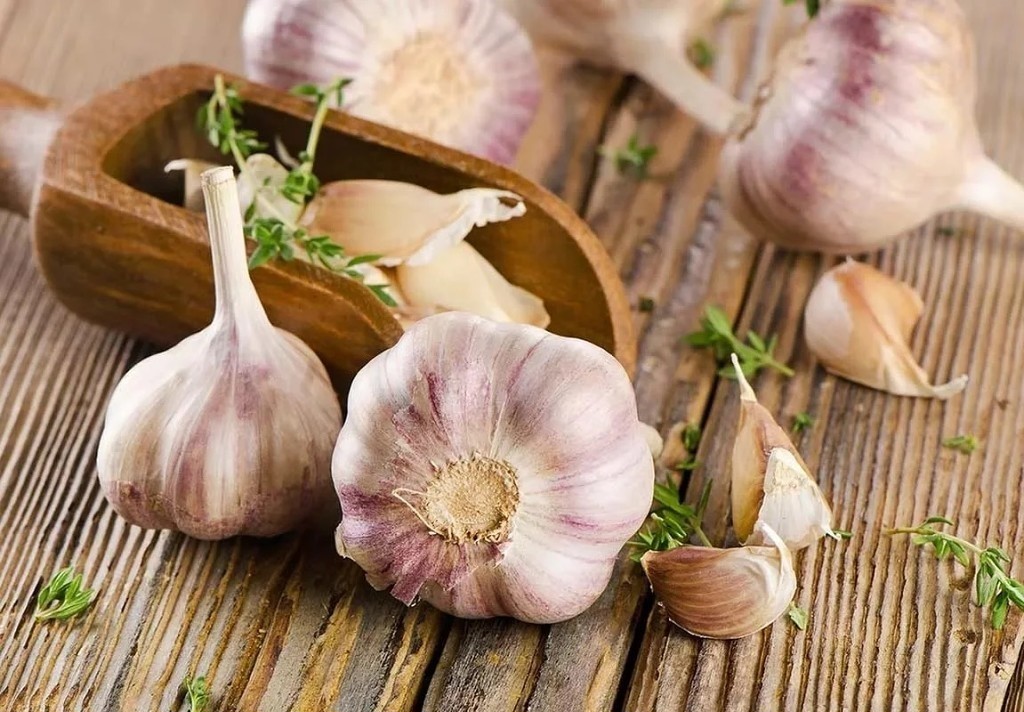 Chinese garlic traders have begun exporting the first garlic of the new season. However, as a result of high transport costs, inflation, exchange rate changes, and a new increase in shipping prices, the market conditions of export garlic are not great. Sales Manager Wayne of Qingdao Muyi International Trading Co., Ltd. recently shared his analysis of current conditions in the garlic export market.
Abundant harvest, low prices
Chinese traders have already begun to export the first garlic of the new season. The garlic had more than enough time to grow this season and the harvest was abundant. The overall product quality is better than last season. "There is still a lot of garlic from 2021 left over in storage, and the 2022 harvest is huge, so the price is lower than in previous years. Buyers purchase garlic from farmers at practically the cost price of garlic. The price is already low, and there is not much room for the price to come down even further. At the same time, buyers are looking to purchase large volumes to stock their warehouses. Whether influential Chinese garlic traders will speculate and push the price up still remains to be seen, so we will keep an eye on market developments," said Wayne.
Chinese pandemic control measures affect distribution
"China has taken strict measures to prevent the spread of Covid-19, but this brought new challenges for the garlic industry, including labor shortages and transport obstacles. For example, Shanghai is one of the most important ports in China, and since the most recent outbreak of Covid-19 in Shanghai, the city has struggled with significant challenges. Trucks coming into Shanghai and going out were subjected to strict inspections and preventative measures by relevant authorities. Many foreign trade companies canceled the products they had planned to ship from Shanghai. The major garlic production areas located in Jinxiang in Shandong, Pizhou in Jiangsu, and Henan. Garlic production is labor intensive and requires a large number of people to congregate, so we always keep a close eye on the regulations surrounding congregations. In the end, the pandemic continues to create obstacles for garlic production as well as overland and maritime transport," said Wayne.
International developments affect Chinese garlic export
"Transport costs are rising because the international price of crude oil is going up. At the same time, inflation is expected to force the price of labor up, which will raise the cost price for importers," explained Wayne. "And because the interest rate of US dollars is rising, so does the exchange rate. Our company attempts to solve this issue through exchange of Yuan and Euro."
As for sea freight, "the price for shipping containers went up in April, and there is not much room for the price of refrigerated shipping containers to come down either. Current shipping costs approach the level of last year. Up until June, all transport fees have increased by varying degrees," said Wayne. "And the demand for refrigerated containers has increased too. That is why we pay attention to the delivery volumes of refrigerated shipping containers for different shipping companies." Qingdao Muyi International Trading Co., Ltd. works actively together with various large shipping companies and freight representatives to solve the shortage of cargo space, lower the cost price of transport, and so offer importers the lowest import cost.
"Importers may have difficulty grasping the pandemic situation, international circumstances, Chinese garlic market conditions, and shipping fee trends. They may fail to purchase garlic while the price and the shipping costs are relatively low. But current conditions in the market leave little room for fluctuation, and shipping fees are showing an upward trend again. We need to communicate these conditions to the import market."
Qingdao Muyi International Trading Co., Ltd. is a specialized Chinese vegetable export company. Their products are GAP, BRC, and HACCP certified. The company has branch offices in many major garlic production areas. "Our employers have years of experience and can rapidly respond with relevant solutions to changes in the market. We aim to provide importers with timely information, specialized products, and considerate services," said Wayne.
Write to us
Our manager will contact you soon
//= do_shortcode('[contact-form-7 id="284" title="Бесплатная консультация"]'); ?>