Wheat quotes started the week with new growth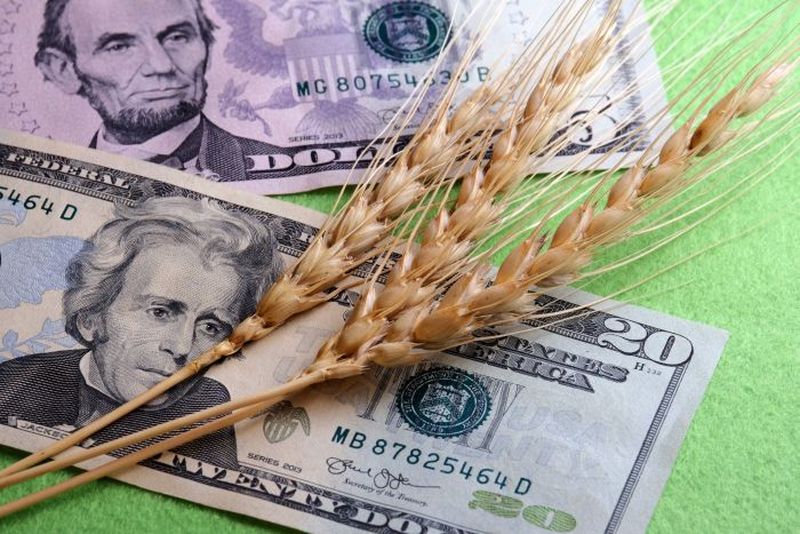 Since the beginning of the week, wheat prices have resumed against the backdrop of a complex world wheat balance in 2022/23 MY and the risks of deteriorating food security in the world due to Russian aggression and the blockade of Ukrainian ports.
Indian authorities have allowed the export of wheat registered with customs before May 13 and the shipment of wheat to Egypt, already loaded at the port of Kandla, which has eased some pressure on prices late last week. It will be recalled that Egypt has signed an intergovernmental agreement with India to supply 500,000 tons of wheat.
Indian analysts have lowered the forecast for wheat production in the country in 2021/22 MY by 4.4% to 106.41 million tons, which is second to 107.86 million tons for the 2020/21 season and the USDA forecast for 109.6 million.
According to the Egyptian authorities, wheat production has reached a record 10 million tons this year, which will reduce imports, which the USDA forecasts at 11 million tons compared to 12 million tons last year.
In the United States last week there was heavy rainfall in wheat growing regions. There will be additional rains in Texas and Kansas, which will improve the condition of crops.
According to NASS Crop Progress, in the United States on May 16-22, the number of winter wheat crops in good or excellent condition increased by 1% to 28% (47% last year). Only 49% of the area was sown with spring wheat, compared to 93% last year and 83% on average over 5 years.
During the week of May 13-19, wheat exports from the United States decreased by 12% to 309.5 thousand tons, and in total in the season reached 19.865 million tons, which is 27% lower than last year.
Due to the heat in France, the number of winter wheat crops in good or excellent condition for the week decreased from 82% to 73%, – reports FranceAgrimer.
According to Moroccan authorities, wheat production in 2022/23 MY will decrease from 7.54 to 2.5 million tons compared to the previous season, so imports will have to increase.
In Ukraine, wheat prices remain at a low level of 7000-7500 UAH / t (240-260 $ / t) with delivery to the mill against the background of limited state exports, which require a license, and logistical problems with delivery to EU transit stations and ports Romania.
At the same time, the export prices of new wheat food wheat rose to $ 350-380 / t FOB amid declining yields and logistical supply problems, especially given the increase in production in Romania and Bulgaria, which will first ship its own grain and then allow Ukraine to use its own. ports.
World wheat prices rose yesterday:
1.8% or $ 7.8 / t to $ 437.3 / t – July futures for soft winter SRW wheat in Chicago,
1.9% or $ 8.73 / t to $ 469 / t – July futures for winter winter HRW wheat in Kansas City,
1.5% or $ 7.17 / t to $ 477.1 / t – September HRS wheat durum futures in Minneapolis,
0.7% or $ 3 / t to $ 415 / t – July futures for Black Sea wheat in Chicago,
1.2% or 5.25 € / t to 426 € / t or 454.4 $ / t – September wheat futures on Parisian Euronext.
Traders are trying to understand how the reduction in wheat supply, especially from the main exporting countries, will affect prices, given the restrictions on Indian exports and the blockade of ports in Ukraine. But it is already clear that we should not expect low wheat prices in the new season.
Tags: Ukraine, Egypt, grain, prices, France, wheat, India, USA, Morocco
Write to us
Our manager will contact you soon
//= do_shortcode('[contact-form-7 id="284" title="Бесплатная консультация"]'); ?>