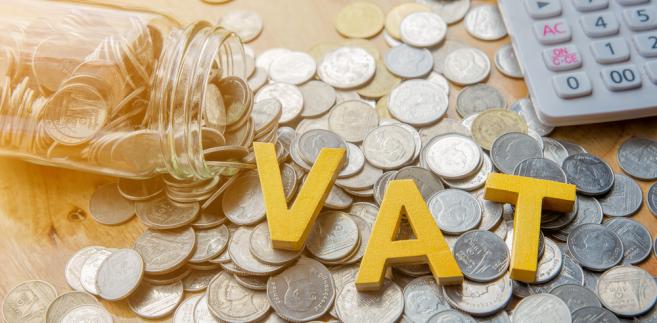 UkrAgroConsult
VAT rate reduction: a difficult choice for growers
Article author:
The Law No.1115-IX came into force on February 25, 2021, cutting the VAT rate from 20% to 14% for some agricultural products supplied within Ukraine or exported from / imported to Ukraine.
Most of these commodities are either key components of agricultural exports (wheat, rye, corn, barley, oats, sunflower, rapeseed, linseed, soybeans), or raw materials for producing such commodities. Anyway, the export VAT decrease concerns goods securing our country's leading positions in international agricultural markets.
Comment and forecast from UkrAgroConsult. A major incentive for lowering the VAT rate for commodities is bringing them out of the shadows, decreasing their sales for cash.
The following factors are evident already now:
– an advantage for crushing followed by export. The company buys feedstock at a price including 14% VAT, but then gets product export refund based on a 20% VAT rate;
– this step is relatively neutral for raw material exporters, though with some benefits – less money is frozen until receiving export VAT refund;
– state budget revenues will be adversely affected by a time gap between the period of reducing the VAT rate for the supply of certain agricultural products and the period of cutting state VAT refunds to exporters of these products. And such a gap – between the shortfall in VAT budget revenues from agricultural companies and the saving on VAT refunds for agricultural exporters – may reach three months or more;
– a disadvantage for grain growers, because they buy machinery and other inputs with 20% VAT, but prices for their grain include just 14% VAT. Industrial enterprises selling processed products in the domestic market are also discontent: the 6 p.p. tax gap between raw materials and those products falls on their shoulders, and they receive no VAT refund.
Unfortunately, only time and practical implementation will show how "good" or "bad" the VAT reducing law is. Not the least of the points is if this law will manage to fit into the current situation in the agricultural market and take into account all its rules and peculiarities. This is a very important aspect and much depends on it.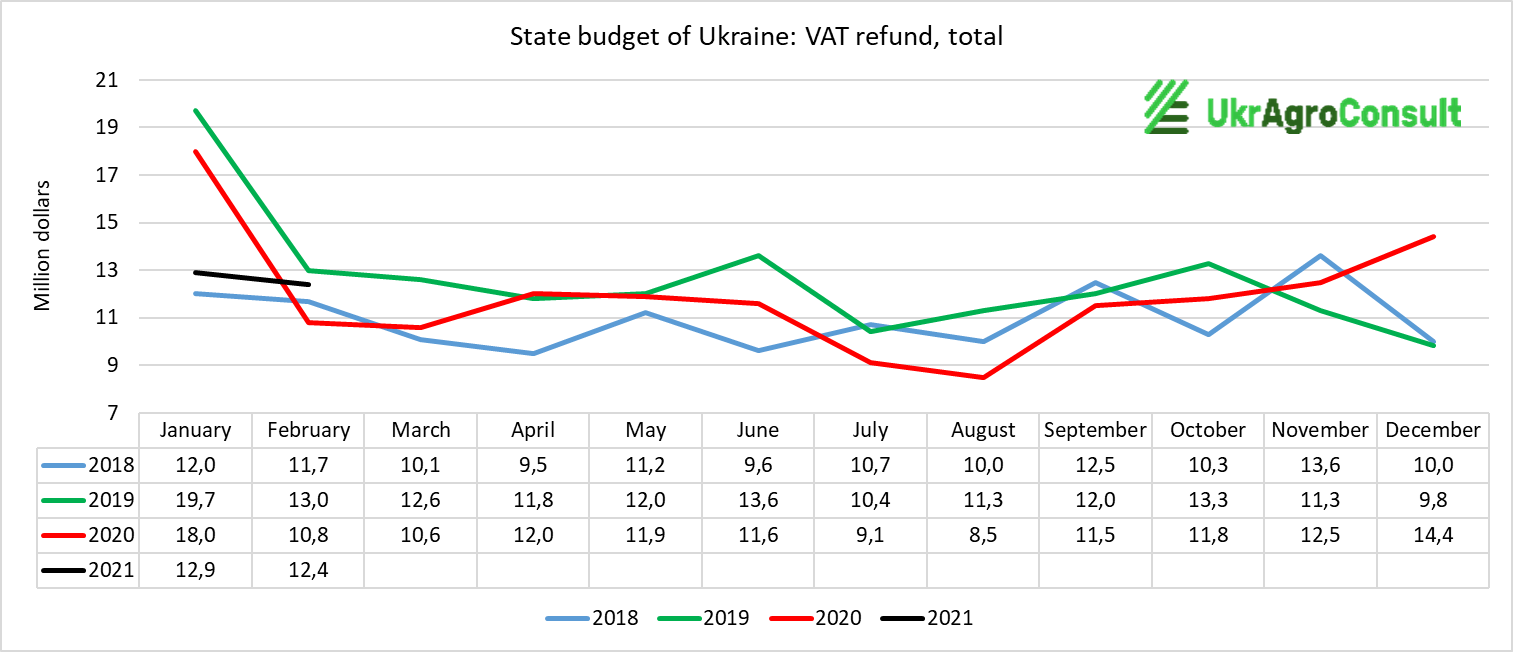 Source: The State Treasury Service of Ukraine; calculations: UkrAgroConsult
Write to us
Our manager will contact you soon
//= do_shortcode('[contact-form-7 id="284" title="Бесплатная консультация"]'); ?>