Ukraine Not to Worry About Hunger, Critical Factors Under Control – T. Vysotsky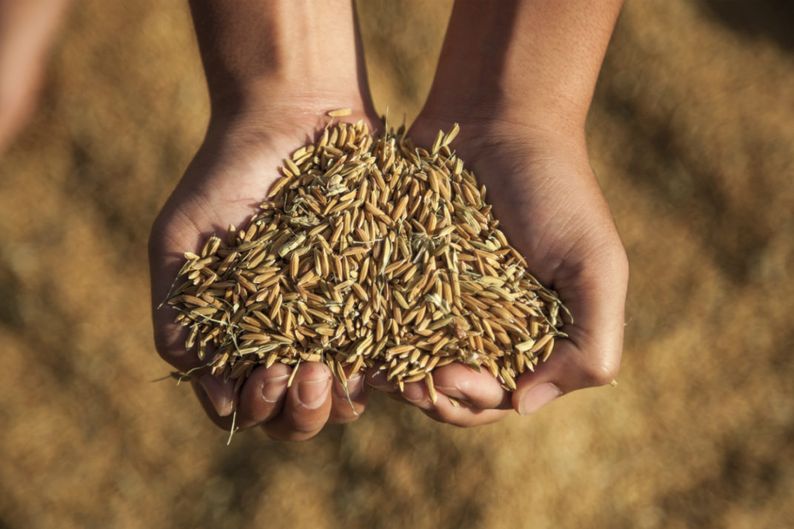 UkrAgroConsult
On March 15, during online meeting, the First Deputy Minister of Agrarian Policy and Food of Ukraine, Taras Vysotsky, stressed that Ukrainians should not worry about hunger, critical factors are under control. In particular, the following was mentioned:
Ukraine physical stocks of last year's grain harvest are ample, which will be enough for 2-3 years of domestic consumption, sunseed stocks available even for 4 years of the consumption
30% of the spring crops area may not be sown, but 50% of the total area will be sown with confidence. Another 20% can be sown later, depending on developments in the next 2-3 weeks
The main factors affecting the 2022 grain crop are fertilizers, seeds, herbicides and fuel.
Demand for mineral fertilizers and seeds is met for 70%. Fertilizer prices will remain at the level of February
Demand for herbicides has been met by 50%, which is not critical at the moment, as herbicides will be applied later, in May. There is a need to improve internal logistics of the inputs sector by regions
The most critical factor is fuel supply. Diesel is currently in shortage and is a top priority for sowing. The Verkhovna Rada cancelled VAT and excise duty on fuel. Currently, fuel is supplied across the western border.
Agricultural machinery. Supply of spare parts improves gradually. Payment for seeders in the coming days will be removed from the restrictions of foreign currency payments.
Losses from the exports halt will not be significant, as grain is a product of long-term storage, and stocks of the 2022 harvest can be exported even next year. Under the current circumstances, total grain exports are projected at 300-400 KMT per month. Sea terminals just stopped operations. Demand for Ukrainian grain is expected to be stable and resume in 2-3 weeks after the military actions end.
Crop rotation. Priority crops are barley, oats, peas, millet, sorghum and other niches and pulses, which are easier ans less costly to cultivate. Reduction of sown areas for corn and sunflower is probable.
Budget support is provided to agricultural enterprises with a turnover of up to EUR 20 million in the form of a bank loan for sowing with a minimum interest rate for 6 months. The loan amount is up to UAH 50 million. A number of state and commercial banks participate in the program.
The Ministry of Agrarian Policy and Food continues to closely monitor the supply of inputs to farmers, the sale of grain in the domestic market, export support  and logistics development.
Grain export licenses are provided free of charge upon prior request.
Tags: Ukraine, corn, sunflower, barley, wheat, Flour, pea, oats, sorghum, Millet, food security
Write to us
Our manager will contact you soon
//= do_shortcode('[contact-form-7 id="284" title="Бесплатная консультация"]'); ?>