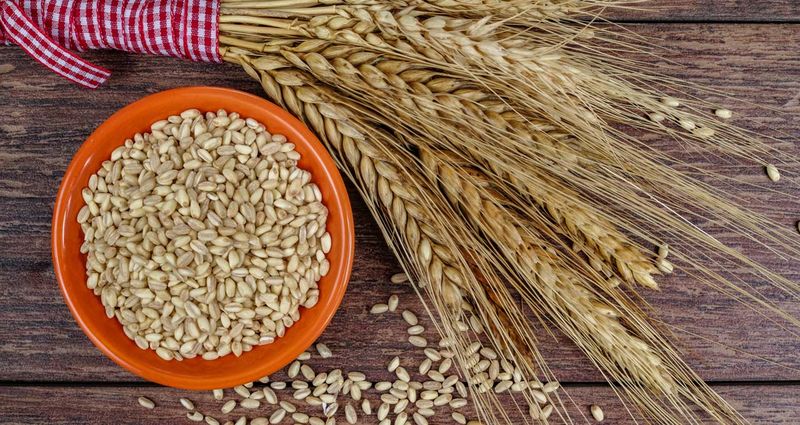 Time to sell wheat-production forecasts for Australia and Argentina increased to record levels
Updated forecasts for wheat production in Australia and Argentina have increased pressure on global stock exchanges and led to a drop in quotations in both the US and the EU. Even Egypt's purchase of a large batch of wheat at a higher price than two weeks ago did not support the quotes.
Last week, Argentina raised its wheat harvest forecast to a level higher than the USDA's November estimate, and yesterday the Australian Bureau ABARES increased its forecast for the Australian wheat harvest by 1.79 million tons to 34.42 million tons, which is 3 million tons higher than the USDA's November estimate and 3% higher than the record figure for 2020/21 MG. Recent heavy rainfall delayed wheat harvesting and worsened its quality, but increased yields.
An increase in forecasts for wheat production by Australia, Argentina and the official Department of Russia will force the USDA in a December report to sharply increase its estimate of global production, which will lead to a further drop in prices.
December European wheat futures on Paris ' Euronext fell another €12.25/ton to €287/ton or € 324.6/ton yesterday, losing 7.7% over the week.
Prices were not supported even by the results of the Egyptian tender, which for the first time in several months offered French wheat at a price of F 260-262/ton FOB. At the tender, GASC purchased 600 thousand tons of food wheat produced in Romania, Ukraine and Russia at an average price of F 352.37/ton FOB or C 378.33/ton C&F, which is на 5.4/ton FOB and C 6.36/ton C&F higher than the purchase price of the previous tender dated November 17.
Friday's price trends remain on the US stock exchanges, and quotes are traded in a variety of ways. According to the weekly report of the Ministry of Agriculture, during November 19-25, wheat exports from the United States increased by 30% compared to the previous week to 250.6 thousand tons, and in general in the season amounted to 10.75 million tons, which is 20% lower than last year's pace. To meet the USDA forecast, the US must export another 12.65 million tons of wheat in the second half of the season.
December futures on US stock exchanges fell:
by 6 6.61 / ton to Чикаго 296.7/ton for soft winter SRW wheat in Chicago,
by 4 4.04/ton to.313.8 / ton for hard winter HRW wheat in Kansas City.
At the same time, hard spring HRS wheat in Minneapolis rose in price by 1 1/ton to 3 383/ton.
December Black Sea wheat futures at Chicago SWOT fell вчора 4/ton to 3 341.25/ton yesterday, although in the physical market prices for Russian wheat with protein 12.5% rose, according to Icarus and SovEcon estimates, to F 340-343/ton FOB.
In Ukraine, purchase prices for food wheat yesterday increased in ports by 2 2-5/ton to 3 330-333/ton or UAH 10150-10300/ton amid a shortage of offers.
In the current season, Ukraine exported 14.5 million tons of wheat, which is 22% higher than last year's pace, but by the end of the season it is necessary to export another 9 million tons, while in the last 7 months of my 2020/21 wheat exports amounted to only 4.7 million tons.
The results of the Egyptian tender supported prices for Black Sea Food wheat, but a further drop in quotations for wheat and corn may increase pressure on purchase prices in Ukraine and Russia.
Tags: Australia, Ukraine, Russia, Egypt, corn, grain, Romania, prices, France, Black Sea region, Argentina
Write to us
Our manager will contact you soon
//= do_shortcode('[contact-form-7 id="284" title="Бесплатная консультация"]'); ?>