Russia. Weather conditions favored autumn spring field works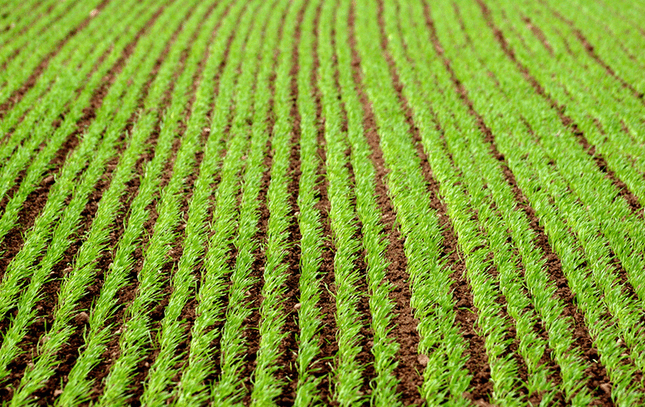 Weather conditions. Much warmer than usual weather dominated the Northwestern, Central, Volga, Southern, North Caucasian federal districts and Western Siberia in October.
Moisture supply. Plants in the Northwestern, Central, Volga districts enjoyed good moisture supply in October – it was only decreased in single southern areas. The Southern and North Caucasian federal districts received little rain (20-35 mm of precipitation over the month) that caused no significant constraints for fieldwork. Some eastern areas of the territory saw low precipitation in October, therefore the conditions for emergence and initial growth of winter crops were unfavorable there (emerged crops are occasionally sparse because of a soil moisture deficit). In Western Siberia, precipitation of various intensity occurred mostly in the form of snow, which now covers the fields almost everywhere (1 to 10-cm thick layer).
Crop condition. In most parts of the Northwestern, Central, Volga federal districts, growing conditions for winter grains were good and fair. Farmers in the Southern and North Caucasian federal districts were completing harvest of late grain crops, sunflower and planting of winter grains in favorable conditions. Harvest in most parts of Western Siberia has been finished. Winter grains have also stopped growing (5-10 days later than the long-term average in most areas), reports UkrAgroConsult.
Russia. Harvesting progress, November 1, 2019
Crops

Harvested, Ml ha

%

Crop, MMT

Yield, MT/ha

2019

2018

2019

2018

2019

2018

Grains and pulses

44.6

43.9

95.4

122.5

113.7

2.74

2.59

Wheat

27.5

26.3

98.0

77.6

73.2

2.82

2.79

Barley

8.5

7.8

96.6

21.5

17.6

2.53

2.24

Corn

1.9

1.9

72.0

11.1

9.2

5.98

4.83
More detailed information on the latest trends in grain exports, supply and demand balances with breakdown by crop, price behavior, crop conditions and progress in harvesting/planting in the countries of Black Sea Region is available to subscribers for Online Analytics "Black Sea Grain" in the new innovative tool for agri market participants – AgriSupp.com by UkrAgroConsult. We offer 2-week trial! Completely free!
Write to us
Our manager will contact you soon
//= do_shortcode('[contact-form-7 id="284" title="Бесплатная консультация"]'); ?>