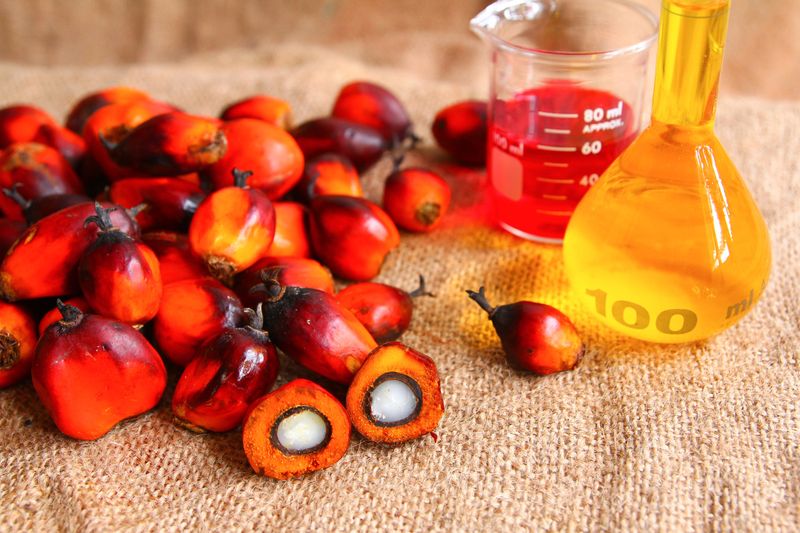 Palm oil prices are rising, while soybean oil prices are falling due to speculative market sentiment
Global vegetable oil markets are experiencing uncertainty in demand. Oil prices remain at 7 75/barrel, and their further growth is not expected yet, but high demand for palm oil, the cheapest, supports its quotes.
February palm oil futures on the Malaysian stock exchange, which remained at 4,650-4,670 ringgits/ton for a long time, rose 3.8% yesterday to 4,929 ringgits/ton or 1 1,165/ton, rising 6% in two sessions. The palm oil market is dominated by speculative sentiment ahead of the publication of the December USDA report and official MROs data.
Indonesia has extended the B30 program, which provides for a fuel content of 30% biodiesel from palm oil, until 2022. Analysts predict that in my 2021/22, the country will increase palm oil exports by 13% compared to the previous season due to increased demand from China and Pakistan, which compensates for its reduction from India. The production forecast was raised to 45.5 million tons, compared with USDA estimates of 44.5 million tons and last year's 43.5 million tons.
The US government on Tuesday proposed to reduce the volume of biofuels that US refineries must add to fuel in 2022, which led to a collapse in soybean oil prices.
January soybean oil futures on the Chicago Stock Exchange fell 1.9% to вчора 1,218/ton yesterday, almost losing growth in December, and are now trading 4.5% cheaper than a month ago.
On the Dalian Stock Exchange, soybean oil futures fell by 0.6% yesterday, and palm oil futures – by 0.7%.
Prices for black sea sunflower oil still remain at the level of F 1365-1385/ton FOB, but the increase in prices for palm oil immediately increases the demand for soybean and sunflower oil, and buyers choose the cheapest of them.
Lower prices for soybean oil will increase interest from buyers, especially against the background of forecasts of a high soybean harvest in Brazil and Argentina, which will enter the world market in January-February.
Tags: China, soybean oil, prices, Pakistan, India, Malaysia, palm oil, USA
Write to us
Our manager will contact you soon
//= do_shortcode('[contact-form-7 id="284" title="Бесплатная консультация"]'); ?>