Egypt bought wheat at a reduced price, and stock quotes fell by 4-5%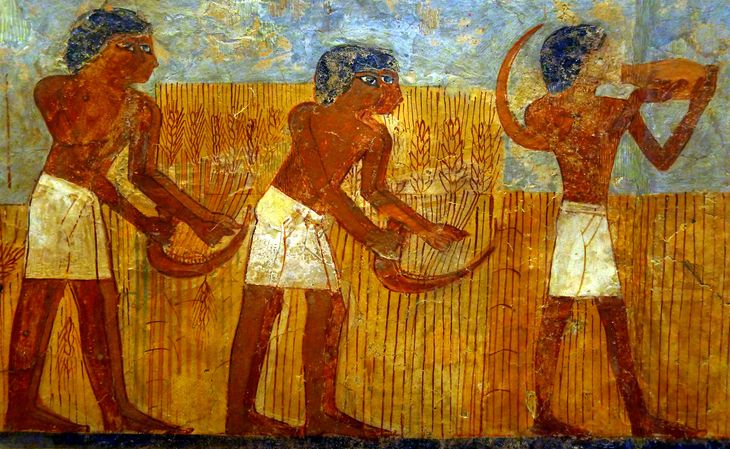 Yesterday, wheat prices fell another 4.3-5.7% on USDA reports, the results of the tender in Egypt, the acceleration of harvesting in the Northern Hemisphere and low demand for new crops.
July wheat futures on US stock markets fell to pre-war levels in Ukraine, under pressure from bear market news and the expiration of contracts.
Yesterday wheat futures fell:
by 5.7% or $ 17.18 / t to $ 319.2 / t – July futures for soft winter SRW-wheat in Chicago (-20.1% per month),
4% or $ 13.41 / t to $ 348.6 / t – July futures for winter winter HRW wheat in Kansas City (-18.6% per month),
by 3.3% or $ 11.67 / t to $ 362.9 / t – July futures for durum spring HRS-wheat in Minneapolis (-21.48%),
by 0.6% or $ 2.5 / t to $ 379 / t – August futures for Black Sea wheat in Chicago (-3.2%),
by 2.4% or € 8.25 / t to € 350.25 / t or $ 366.3 / t – September wheat futures on Parisian Euronext (-12%).
In the USDA crop report, the estimate of sown areas of whole wheat in 2022/23 MY was reduced compared to the March forecast from 47.35 to 47.09 million acres (46.7 million acres in 2021/22 MY), which almost corresponds to the average estimate of traders – 47.02 million acres.
The final stocks of wheat in 2021/22 MY were estimated at 17.96 million tons, which meets the expectations of traders, but 28% lower than in 2020/21 MY – 23 million tons.
Export sales of wheat from the United States for the week of June 17-23 amounted to the largest in the new season 496.7 thousand tons, which should support the market.
On June 29, the Egyptian GASC purchased 815 thousand tons of wheat at a tender with delivery in August-October at an average price of $ 397.16 / t FOB or $ 435 / t C&F, which is $ 54.14 / t FOB or $ 51.17 / t C&F is lower than at the June 1 auction. In particular, 350 thousand tons of French, 240 thousand tons of Romanian, 175 thousand tons of Russian and 50 thousand tons of Bulgarian wheat were purchased.
On the FOB basis, the cheapest bids were French wheat with a price of $ 397.47 / t, and on the C&F basis – Romanian with a price of $ 429.9 / t, which is 10% lower than the cheapest bid purchased in the previous GASC tender on June 1, but on 58% higher than the price of Romanian wheat purchased a year ago. Russian wheat was offered at the tender for $ 400-415 / t FOB.
An unusually long delivery period has made sellers more able to offer large batches, using both old and new crop prices.
In a previous tender on June 1, GASC purchased 350,000 tons of Romanian, Russian and Bulgarian wheat at a price of $ 486 / ton C&F, which was 41% higher than the price of the last pre-war auction in Ukraine.
Write to us
Our manager will contact you soon
//= do_shortcode('[contact-form-7 id="284" title="Бесплатная консультация"]'); ?>