Corn demand and prices remain low, despite lower crop forecasts in the EU and South Africa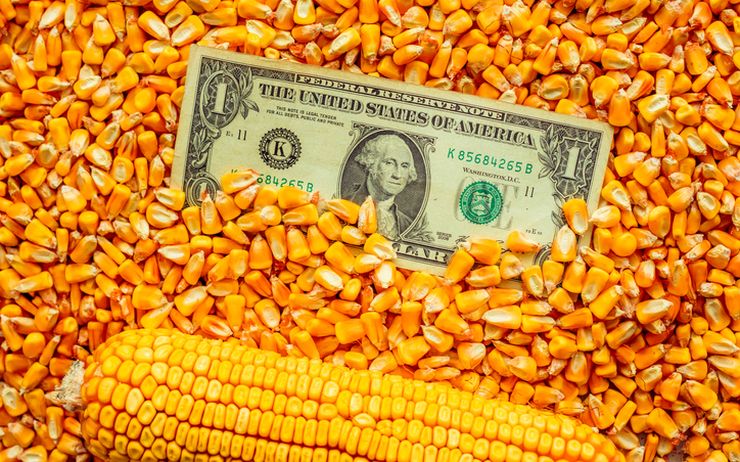 The decrease in corn harvest forecasts in the EU, South Africa and Argentina, the delay in harvesting in Ukraine have not yet significantly affected prices, as the market is saturated with corn supplies from the USA and Brazil, and the slowdown in the global economy reduces demand and quotations.
In a new report, the European Commission reduced the forecast for the corn harvest in the EU in 2022 from 54.9 to 53.3 million tons, compared to the October estimates, and increased the forecast for imports to the EU for 2022/23 from 22 to 23 million tons.
The official forecast for the corn harvest in South Africa in 2022 has been reduced to 15.38 million tons, which will be 5.7% less than last year's 16.3 million tons.
The USDA representative in Brazil estimates the 2022/23 MY corn harvest at 126 million tons, which will be 10 million tons higher than the 2021/22 FY and will be in line with USDA's November forecast. This is facilitated by good weather during sowing and early crop development.
While Brazil is experiencing, and is expected to continue, abundant rains, Argentina is suffering from a drought. Dry weather is delaying planting, but the forecasted rain could soon improve the situation. According to WeatherTrends360, the week of November 20-26 was the 13th driest full week of November in more than 30 years in Argentina's main soybean growing regions. Showers passed earlier in the week, but heavier and longer rains are needed to ease the drought.
In Ukraine, as a result of long rains, 47% of the corn area remains unthreshed, but the dry and frosty weather expected for 7-10 days will speed up harvesting.
Demand prices for corn in Ukrainian Black Sea ports remain at $175-208/t or UAH 7,500-7,600/t against the background of artificial delays in the inspection of ships in Istanbul by Russian inspectors as part of the SCC.
The export of corn from the USA fell by 65% to 302.3 thousand tons during the week, and in general for 3 months of the current season it reached 5.8 million tons (8.6 million tons last year), which is only 10% of the forecast for 2022/23 MY export of 54.6 million tons.
Against the background of strong competition between Brazilian and Ukrainian corn, December futures fell to $262/t yesterday.
March corn futures on the Paris exchange fell 1.5% to €299.5/t from Monday, and have lost 15% of their price since the beginning of the month.
Demand prices for Ukrainian corn for delivery to the border with Poland, Romania, Slovakia or Hungary decreased to $220-230/t against the background of increased supply, including local harvest.
Write to us
Our manager will contact you soon
//= do_shortcode('[contact-form-7 id="284" title="Бесплатная консультация"]'); ?>