Cereal production and demand predicted to recover in 2023/24 – FAO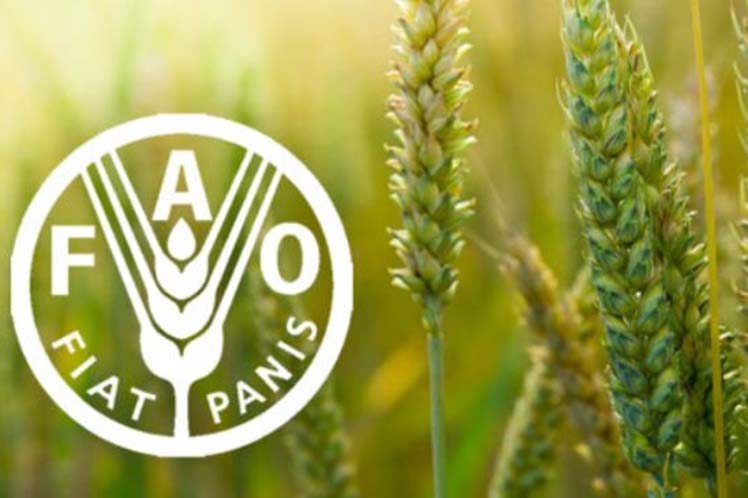 As the 2022/23 season is coming to an end, FAO estimates for global cereal production in 2022 indicate a year-on-year decline of 1.0 percent, mostly stemming from a fall in maize production, followed by smaller declines in rice and sorghum outputs. Primarily driven by the tighter availability and higher prices, cereal utilization is also estimated to decrease in 2022/23, by 0.9 percent, largely on account of lower feed use of coarse grains and rice as well as a fall in the other uses of all major cereals, while food consumption has continued to grow. With estimated world cereal production exceeding utilization, cereal stocks at the end of seasons in 2023 are estimated to rise marginally (0.2 percent) above their opening levels, with increases in wheat and barley inventories outweighing drawdowns in maize, rice and sorghum stocks. Global trade in cereals in 2022/23 is estimated to contract by 2.3 percent from the 2021/22 level, with estimated falls in trade volumes for all major cereals, except wheat.
Looking ahead to the 2023/24 season, early prospects point to a likely 1.0-percent increase in global cereal production in 2023 to reach 2 813 million tonnes (including rice in milled equivalent). Among the major cereals, the bulk of the increase rests on a foreseen rise in maize production, with increases also anticipated for rice and sorghum. Partially offsetting those increases, wheat and barley outputs are predicted to fall below their 2022 levels.
FAO's first forecast puts world cereal utilization in 2023/24 at around 2 803 million tonnes, up 0.9 percent from the estimated 2022/23 level, almost entirely stemming from a predicted growth in the utilization of coarse grains. Higher feed use, largely of maize, is the dominant driver behind the expected increase, followed by growth in food consumption, especially of wheat and rice. Industrial use is foreseen to rise only marginally, with expanded use anticipated for maize, rice and barley.
Based on FAO's initial forecasts for global cereal production in 2023 and utilization in 2023/24, global cereal stocks could rise by 1.7 percent above their opening levels, reaching a record 873 million tonnes. Among the major cereals, the increase in maize inventories is expected to be the largest, followed by those of rice and barley. By contrast, stocks of wheat and sorghum will likely fall below their opening levels. With the current forecasts for utilization and stocks, the world cereal stocks-to-use ratio would decline fractionally, from 30.6 percent in 2022/23 to 30.4 percent in 2023/24.
Pegged at 472 million tonnes, world trade in cereals is forecast to remain near the 2022/23 level. An expected decline in global wheat trade is foreseen to offset predicted increases in the world trade of coarse grains and rice. In May 2023, the FAO Cereal Price Index averaged 129.7 points, down 43.9 points (25.3 percent) from last year's record value, reflecting sharp declines in the world prices of wheat and coarse grains, while rice prices have increased above their year-earlier values. Although the FAO Cereal Price Index dropped below its May 2022 record level, in May 2023 it was still 8.8 points (7.1 percent) above its last five-year average value for the same month.
Summary Tables
Write to us
Our manager will contact you soon
//= do_shortcode('[contact-form-7 id="284" title="Бесплатная консультация"]'); ?>