«BLACK SEA OIL TRADE-2021»

Payment for participation in «BLACK SEA OIL TRADE-2021»
Payment option:
Thank you for Registration. Your request is accepted.

Payment can be executed using VISA/MasterCard card of any bank
Participation in the event

«BLACK SEA OIL TRADE-2021»

Date

September, 9-th, 2021

Company / Private Person

Delegate
Amount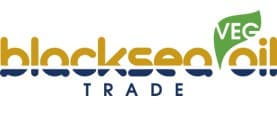 Black Sea Oil Trade 2021
Before registering, be sure to read the terms of participation (Agreement). Please do not complete this Agreement pdf without our prior approval.
* - required fields
Please note, that we won't be able to issue the invoice for registration received after 15:00 Kyiv time, September 8.
Payment can be made by credit card after filling the online form, or directly at the event's location on September 9.
Thank you for understanding!
Company / Private Person

Press