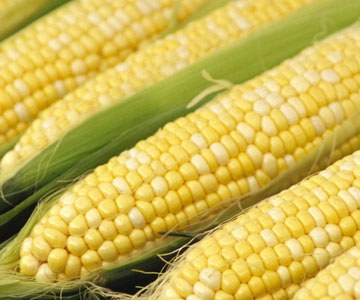 Ukraine leapfrogs South America as new corn offers cap CBOT rises
Ukraine's new crop corn offers are resisting the upward moves seen on corn futures to catapult the region into contention as one of the most competitive origins globally, market sources have told Agricensus Monday.
However, a lack of demand is continuing to dog trading activity, as traders in many destination markets eye the impact of sharply higher prices and the further spread of African swine fever.
"Until August, Argentina is the most competitive. For September, Brazil is $1-2/mt lower than Argentina, (but) from October onwards, I think, Brazil or Ukraine's new crop is the most competitive, depending on the destination," an Asia-based trader said.
Destinations such as Tunisia and Morocco will probably look for Ukrainian origin, the trader added.
The development represents a major challenge to the recent dominance of South American supply and comes as Ukrainian new crop offers – often expressed as outright prices – have outgunned Argentine and Brazilian offers that typically price as a premium to corn futures.
Bad weather conditions and delayed corn crop planting in the US have brought volatility to the Chicago Board of Trade in the last few weeks, with the July futures contract rising 24% from $3.51/bu on May 10 to hit $4.36/bu by May 30.
That movement had been reflected on physical prices in all main producing countries, although Ukraine is anticipating another big new crop through the latter stages of 2019 and early 2020.
World prices have increased sharply but Argentina remains the most competitive for much of the July through September period, with the Agricensus assessment for FOB Up River currently below $170/mt, versus Brazilian and Ukrainian FOB origins at around $179-181/mt.
But looking to October and November, Ukraine's corn is offered almost at the same FOB level as Latin America, in the range of $181-183/mt, but with a freight advantage of at least $15/mt into North Africa.
That raises the possibility of Ukraine winning back market share into those destinations in a move that is generally expected at this time of the year, but still challenges the dominance of Argentine exports in recent months.
In terms of Asian destinations, Brazil corn still looks more competitive for later 2018 months, with an advantage of around $2-3/mt, according to market sources. But with high volatility, that could change in favour of Ukraine.
But, for now, buyers remain subdued with some holding out for a decrease in prices.
"Buyers are not in hurry with new crop purchases, only sellers are on the market," according to a broker, with another Asian-based trader adding that "buyers feel unhappy to buy at this level."
Ukraine is poised to harvest a second record corn crop in 2019/20 marketing year with expectations of 33.1 million mt already floated, according to a Ministry forecast.
"For now, the market is strongly warming up and… it seems that, until the situation becomes more clear, the swing will continue," a Ukraine-based trader said.
Write to us
Our manager will contact you soon
//= do_shortcode('[contact-form-7 id="284" title="Бесплатная консультация"]'); ?>