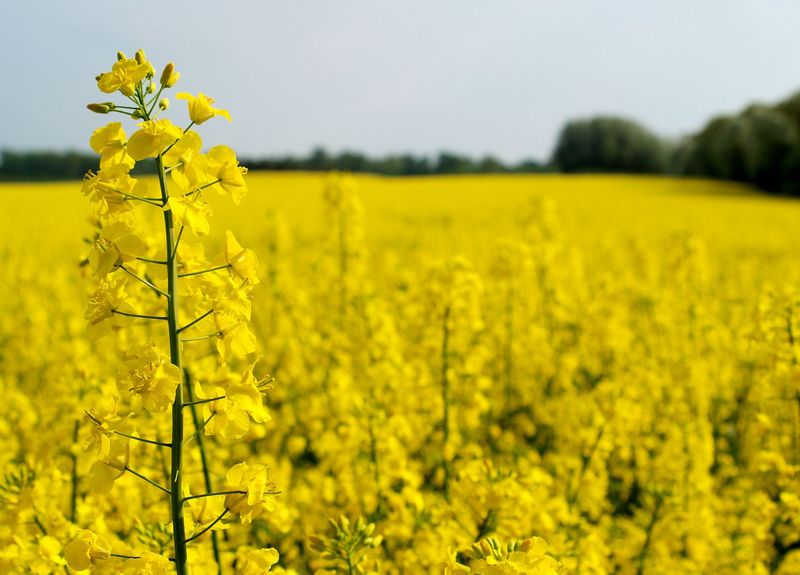 Prices for rapeseed growing due to the reduction of production in Germany
In the June heat, especially in the West of Germany, experts of the Association of farm cooperatives of the country (DRV) yesterday reduced compared to the previous forecast the production of winter rape by 3.4% to 2.97 million tons, which is 19% lower than in the last season.
The August rapeseed futures on Euronext rose 2.5 €/t to 373 €/t or 318,27 $/t.
In Ukraine continued harvesting rapeseed, although because of the rains in the Central and Western regions, the rate of harvest yield togoron. As at 16 July from 69.5% of the area produced 2.07 million tons of rapeseed with a yield of 2.3 t/ha, down from 2.51 t/ha and 80% of the treated area on this date last year.
Due to heat during the ripening, the oil content of rapeseed from the new harvest on average is 39-40% for raw material, compared with 43-44% in the previous years and the minimum requirement for export contracts of 42%. So traders discount prices for rapeseed of the new harvest by 1.5% for reducing the oil content by 1%.
The Purchase price of domestic rapeseed remains in port at the same level as last year 393-395 $/t or 11800-11900 UAH/t, but the producers hold the market in anticipation of rising prices, due to lower than last year, harvest. The cost of canola with GMO collapsed in port before 335-338 $/t or 10500-10600 UAH/t-for absence of demand from the traditional market of Pakistan, as Canada after the ban of export of canola to China has increased sales in Eastern markets.
Amid improving weather in the canadian prairies and under pressure from falling soybean market prices for canola in Chicago continue to fall, and the beginning of the week declined by 1.8% to 442 CAD/t or 338,18 $/t. However, the increase in temperature in the next 7-10 days in the regions of soybean production in the U.S. and canola in Canada may worsen the condition of crops, which in June has not received enough moisture.
Write to us
Our manager will contact you soon
//= do_shortcode('[contact-form-7 id="284" title="Бесплатная консультация"]'); ?>