German wheat crop to increase sharply after drought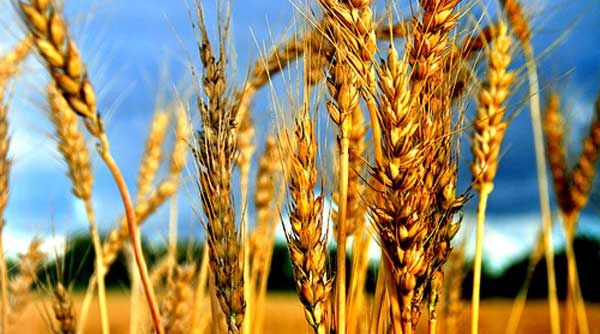 Germany's 2019 wheat harvest will jump 20.6 percent on the year to 24.44 million tonnes with rising expectations of a recovery after the drought-reduced harvest last year, the country's association of farm cooperatives (DRV) said.
The German crop in 2018 suffered enormous damaged from a drought and heatwave which hit much of western Europe.
Germany's 2019 winter rapeseed crop will fall 11.6 percent on the year to 3.24 million tonnes after reduced sowings, the association said in its second harvest forecast.
Germany is the European Union's second largest wheat producer after France and in most years the EU's largest grower of rapeseed, Europe's main oilseed for edible oil and biodiesel production.
The mild winter and warm start to spring has helped wheat crops after the sown area was expanded, the association said. However, after the weather turned cooler in April growth slowed.
Grain growth had been as much as three weeks in advance of normal in March but the lead has now generally been lost.
German grain and rapeseed plants now urgently need more rain in some areas, especially the north and northeast, the association said.
Farms are still suffering the impact of last year's drought with below-ground water supplies less plentiful than usual.
Dry autumn weather also prevented a significant volume of planned rapeseed sowings. But rapeseed has developed generally well in the warm winter and has started to bloom.
Although yield development is positive, this will not be enough to compensate for the huge 25.1 percent reduction in rapeseed planted area on the year, it said.
The winter barley crop, mostly used for animal feed, will increase 34.6 percent on last year's drought-reduced harvest to 9.92 million tonnes, the association said.
German sowings of spring grains is generally complete after the warm start to spring allowed an early start, apart from some grain maize (corn), for which sowing is expected to intensify in the second half of April.
The spring barley crop, used for malt and beer production, is expected to fall by 5.1 percent on the year to 2.09 million tonnes partly because the mild winter has reduced the need to replant other frost-damaged grains.
The grain maize crop will rise 28.0 percent from last year's heatwave-damaged crop to 4.28 million tonnes.
Write to us
Our manager will contact you soon
//= do_shortcode('[contact-form-7 id="284" title="Бесплатная консультация"]'); ?>