Dry and hot weather pushes Russian wheat prices up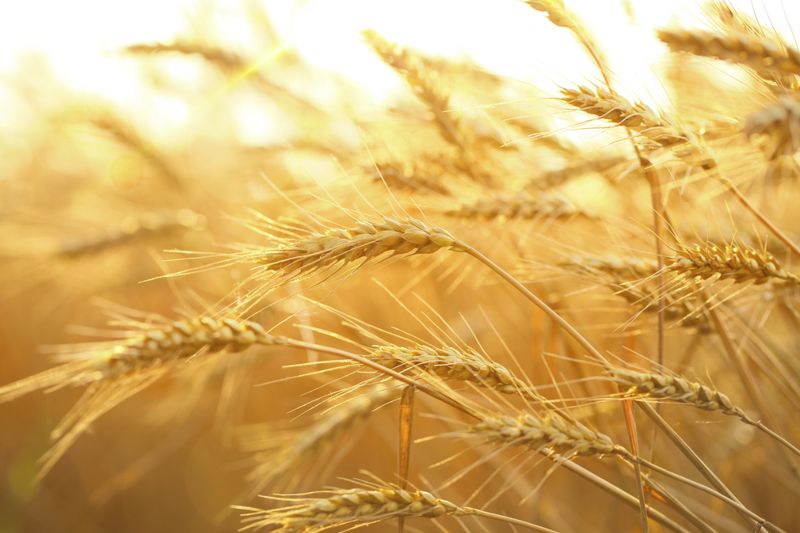 Russian export prices for wheat rose last week as dry and hot weather added to continuing risks for all grain and sunflower seed crops in Russia, analysts said on Monday. Black Sea prices for the new Russian wheat crop with 12.5% protein content were $195 per tonne on a free on board (FOB) basis at the end of last week, up $1 from a week earlier, Russian agricultural consultancy IKAR said in a note.
It cut its forecast for Russia's 2019/20 wheat crop and exports earlier on Monday. SovEcon, another Moscow-based consultancy, quoted FOB wheat for July delivery up $2 to $198 per tonne. FOB barley prices fell by $2 to $165.5 per tonne, it added. "Weather in Ukraine and the European part of Russia remains warmer and hotter than normal," Sovecon said. "It is unlikely to be an issue for Ukraine as it is too late to affect its winter wheat crop, however, this may lower yield potential in parts of Russia both for spring and winter wheat."
The entire June was abnormally dry in Russia and Ukraine, and while some rains are expected to arrive in the coming weeks, the majority of Russian regions are still expected to be drier than normal, SovEcon said, adding that this was posing risks for wheat, barley, maize (corn) and sunflower sees crops. Sunflower seed prices remained at 18,975 roubles a tonne last week, while the growth in the domestic sunflower oil prices continued: they added 250 roubles to 43,175 roubles a tonne, SovEcon said. FOB export prices for sunflower oil were flat at $700 a tonne.
"The Black Sea (sunflower) market is supported by a seasonal decline of supply from local plants. Some of them will stop crushing soon for maintenance before the arrival of the new crop," SovEcon added. Russia's 2019 grain harvesting started earlier than a year ago due to dry weather in several regions. As of June 28, its farmers harvested 8.6 million tonnes of grain with an average yield of 4.05 tonnes per hectare. This is compared with 4.9 million tonnes with a yield of 3.82 tonnes a year ago.
Domestic prices fell last week on the arrival of the new crop: prices for third-class wheat fell by 75 roubles to 11,075 roubles ($175.54) a tonne at the end of last week in Russia's southern regions on an ex-works basis, according to SovEcon. Ex-works supply does not include delivery costs. Russia exported 42 million tonnes of grain from the start of the 2018/19 marketing season to June 27, down 19% from the previous season, according to SovEcon. That included 34.5 million tonnes of wheat.
The ministry continued to sell grain from its stockpile last week, offloading 1,350 tonnes of wheat. It has sold 1.84 million tonnes of grain, including 1.56 million tonnes of wheat in the 2018/19 season. IKAR said its white sugar price index for southern Russia was $436 a tonne on June 28, down $2 from a week earlier.
Write to us
Our manager will contact you soon
//= do_shortcode('[contact-form-7 id="284" title="Бесплатная консультация"]'); ?>